*Please click on hyperlink above for more information.
The Family Educational Rights and Privacy Act (FERPA) is a federal law that gives parents certain protections with regard to their children's education records, such as report cards, transcripts, disciplinary records, contact and family information, and class schedules. As a parent, you have the right to review your child's education records and to request changes under limited circumstances.
Annual Notice of Non-Discrimination Requirement_June2018
Aloha mai kākou!
IMPORTANT DATES & INFORMATION
PLEASE BE ADVISED, EFFECTIVE 1/8/18
SCHOOL FINISHES AT 2:30PM
MONDAYS-FRIDAYS
Aloha e nā ʻohana,
We apologize for the inconvenience, but we are having mechanical issues with our bus, so we will be suspending bus services for the rest of this week (April 23-27). We will update families on the status of our bus.
Please be sure to make arrangements for your child's transportation during this time. We will not be providing rides to after school programs.  Also, if you are allowing your children to walk to their destination, please be sure to communicate with the keʻena or your child will not be allowed to leave campus.
Students should not be on campus before 7:00a and MUST be picked up by 3:30p. 
Mahalo for your patience!
Public Release under CEP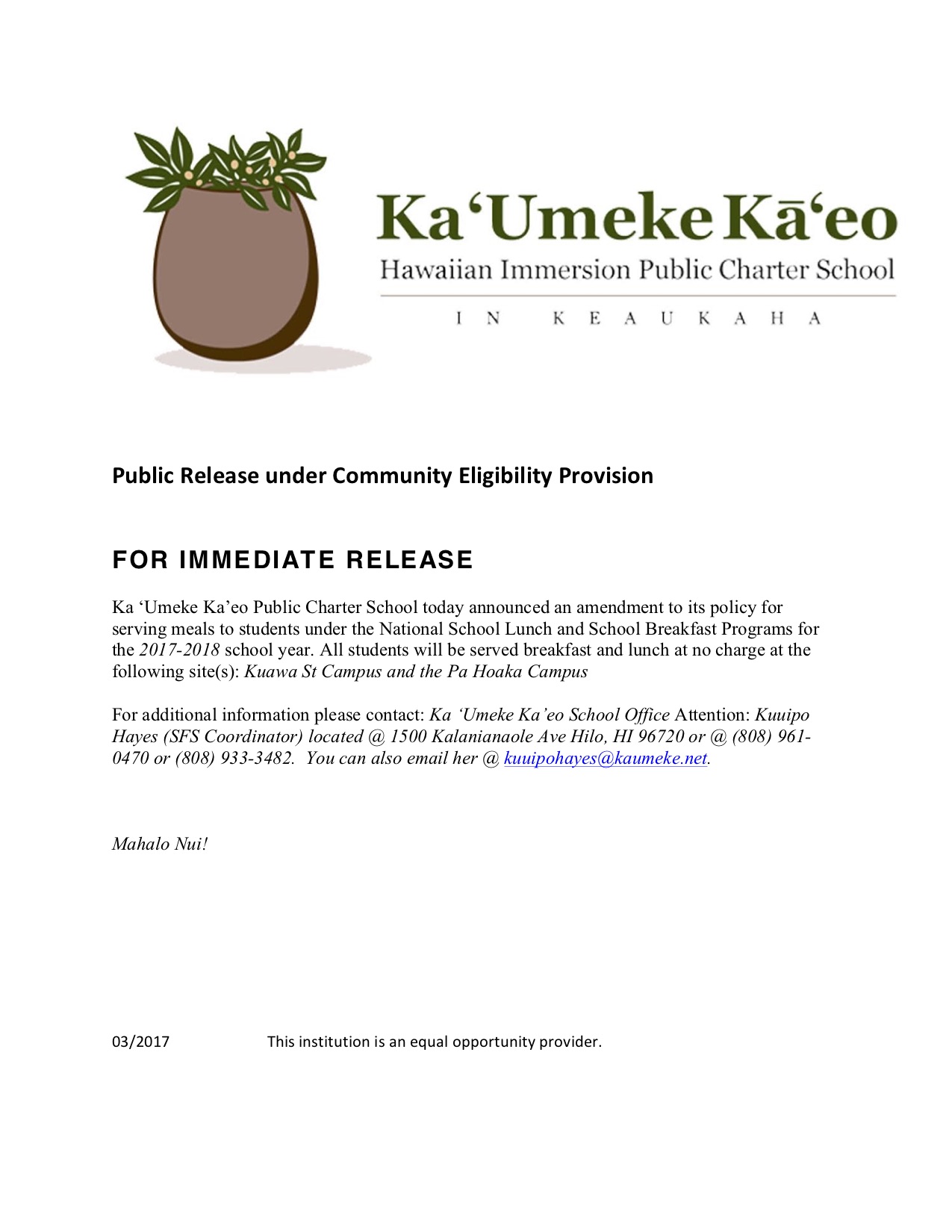 2017-2018 OFFICIAL KA ʻUMEKE KĀʻEO SCHOOL CALENDAR
*click on the link above for a pdf copy of the calendar*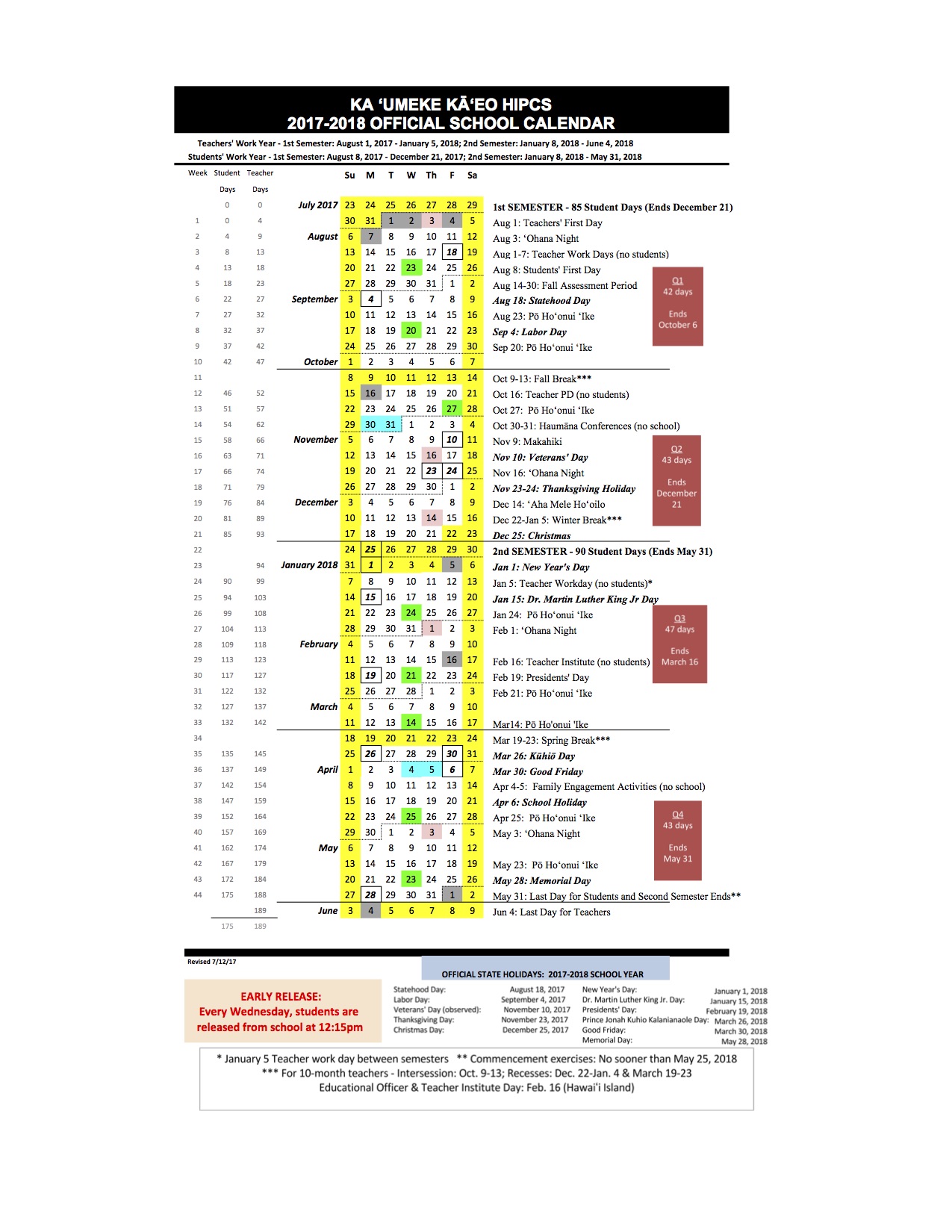 SCHOOL UNIFORMS
School uniforms may be purchased at Creative Arts Hawaiʻi located at
500 Kalanianaʻole Ave.
HOURS OF OPERATION: 8:00a-4:00p
$7.50 (keiki); $8.00 (makua)
*click on the link above for a pdf copy of the supply list*