Aloha mai kākou
IMPORTANT DATES & INFORMATION
School hours:
8:00a – 2:10p (Monday, Tuesday, Thursday, Friday)
8:00a – 1:00p (Wednesday)
Please go to our ʻOhana Engagement page for more information about different family & community events happening at Ka ʻUmeke.
CORONA VIRUS INFORMATION FOR OUR ʻOHANA
Please check out these websites for more information about the Corona Virus
Department of Health Memo Corona Virus
Website: DOHʻs Novel Corona Virus webpage https://health.hawaii.gov/docd/advisories/novel-coronavirus-2019/
Website link: CDCʻs Novel Corona Virus webpage https://www.cdc.gov/coronavirus/2019-ncov/index.html
Department of Health- Guidelines on the Corona Virus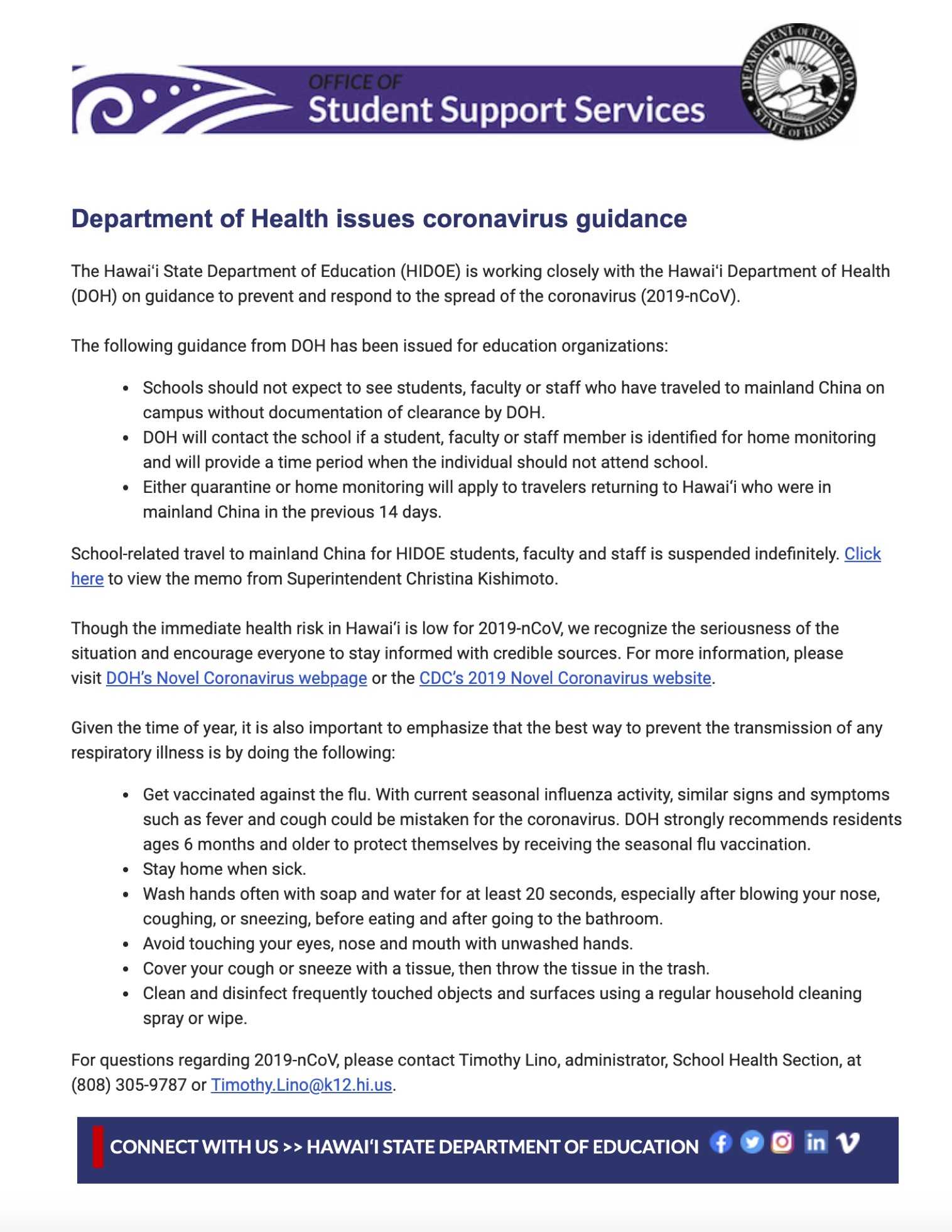 School Supply List SY 2019-2020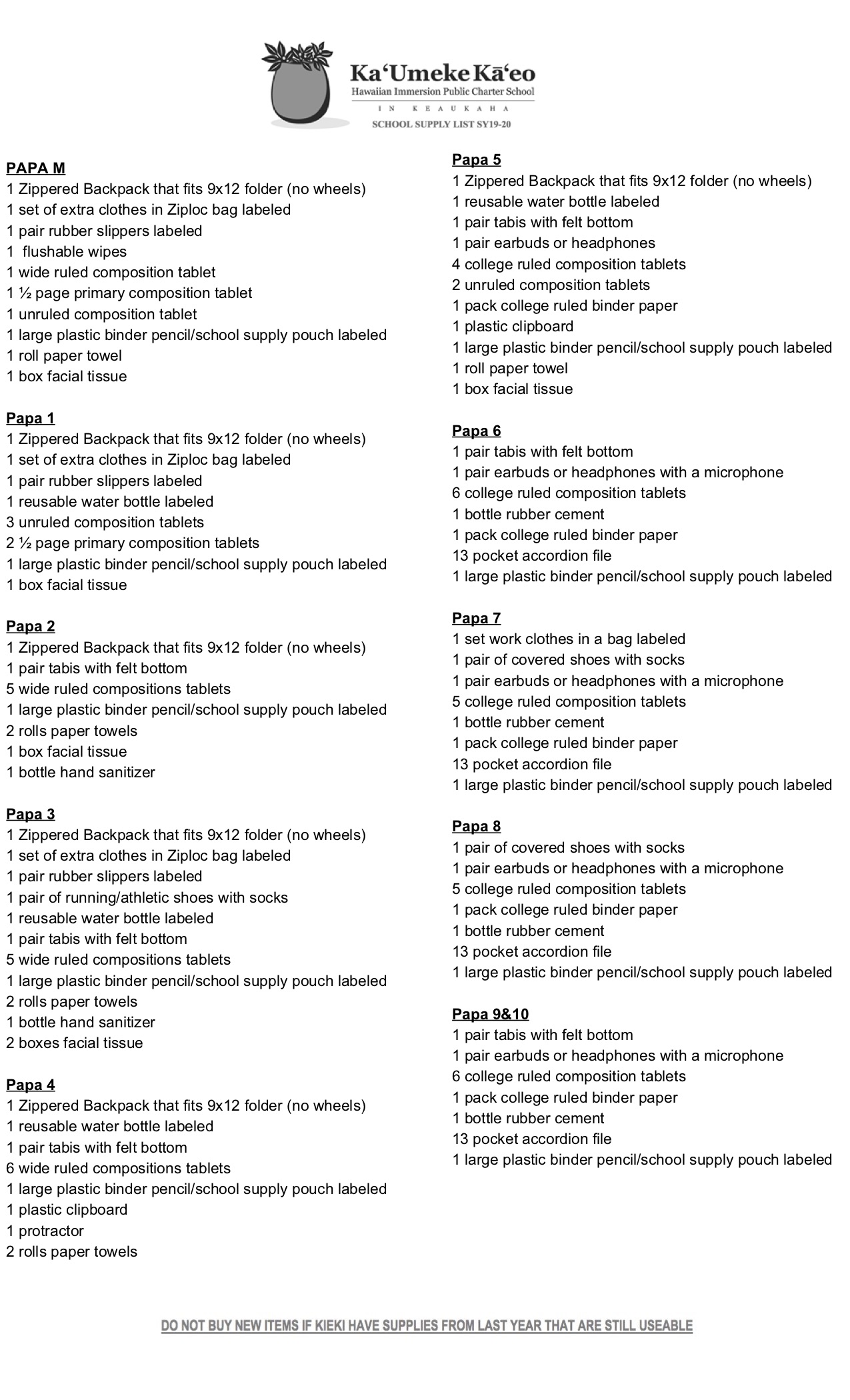 KA ʻUMEKE DEMOGRAPHIC SURVEY
Please click on link: here
*Please click on hyperlink above for more information.
The Family Educational Rights and Privacy Act (FERPA) is a federal law that gives parents certain protections with regard to their children's education records, such as report cards, transcripts, disciplinary records, contact and family information, and class schedules. As a parent, you have the right to review your child's education records and to request changes under limited circumstances.
Annual Notice of Non-Discrimination Requirement_June2018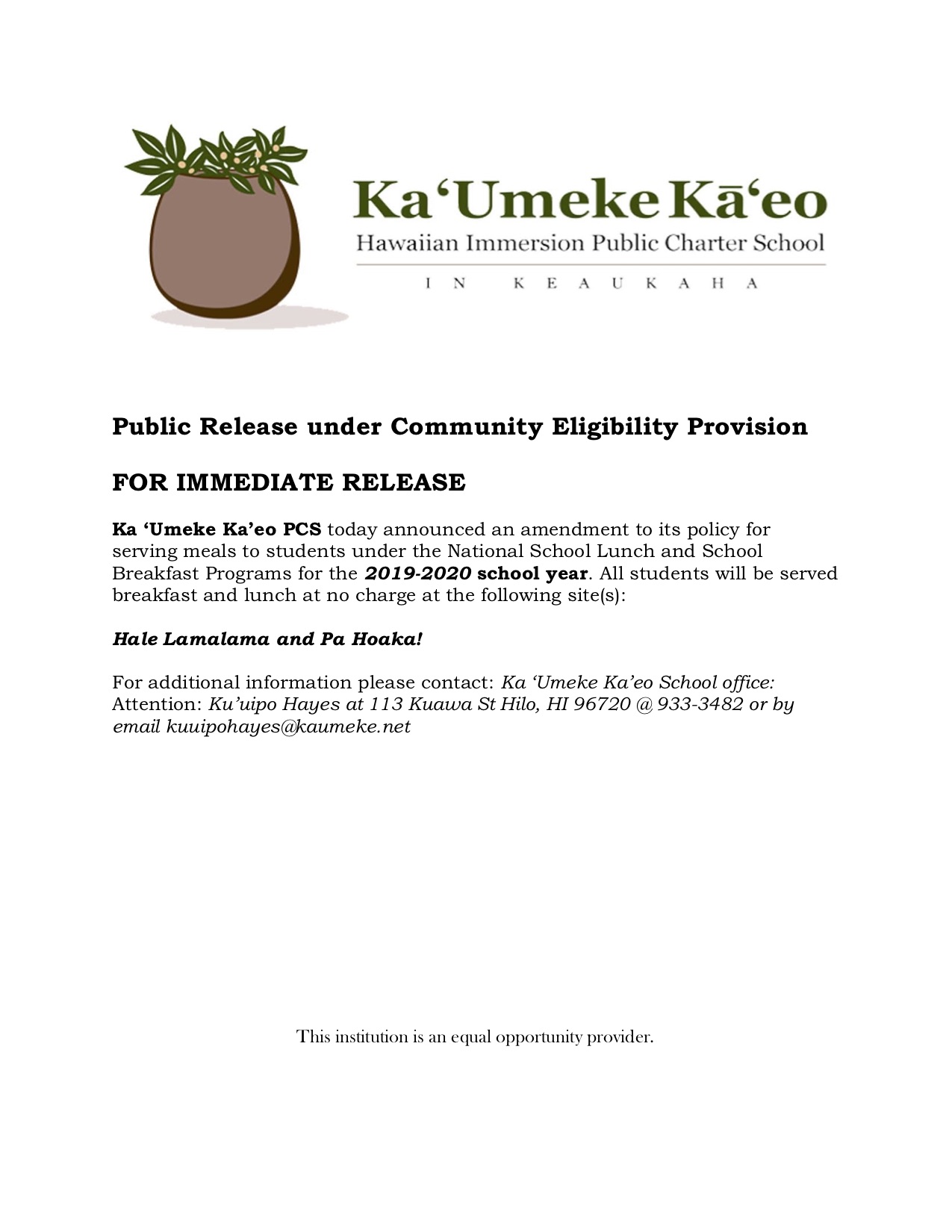 SCHOOL UNIFORMS
School uniforms may be purchased at Creative Arts Hawaiʻi located at
500 Kalanianaʻole Ave.
HOURS OF OPERATION: 8:00a-4:00p
$7.50 (keiki); $8.00 (makua)