Aloha mai kākou
Papa ʻEkahi recites Kumulipo Wā ʻEkahi at ʻAha Mele Hoʻoilo 2019
IMPORTANT DATES & INFORMATION
E kala mai, the bus is out of commission until further notice. We apologize for the inconvenience. Please make arrangements for your child before and after-school. Mahalo!
NO SCHOOL: MONDAY, JANUARY 21st, 2019
MARTIN LUTHER KING, JR. DAY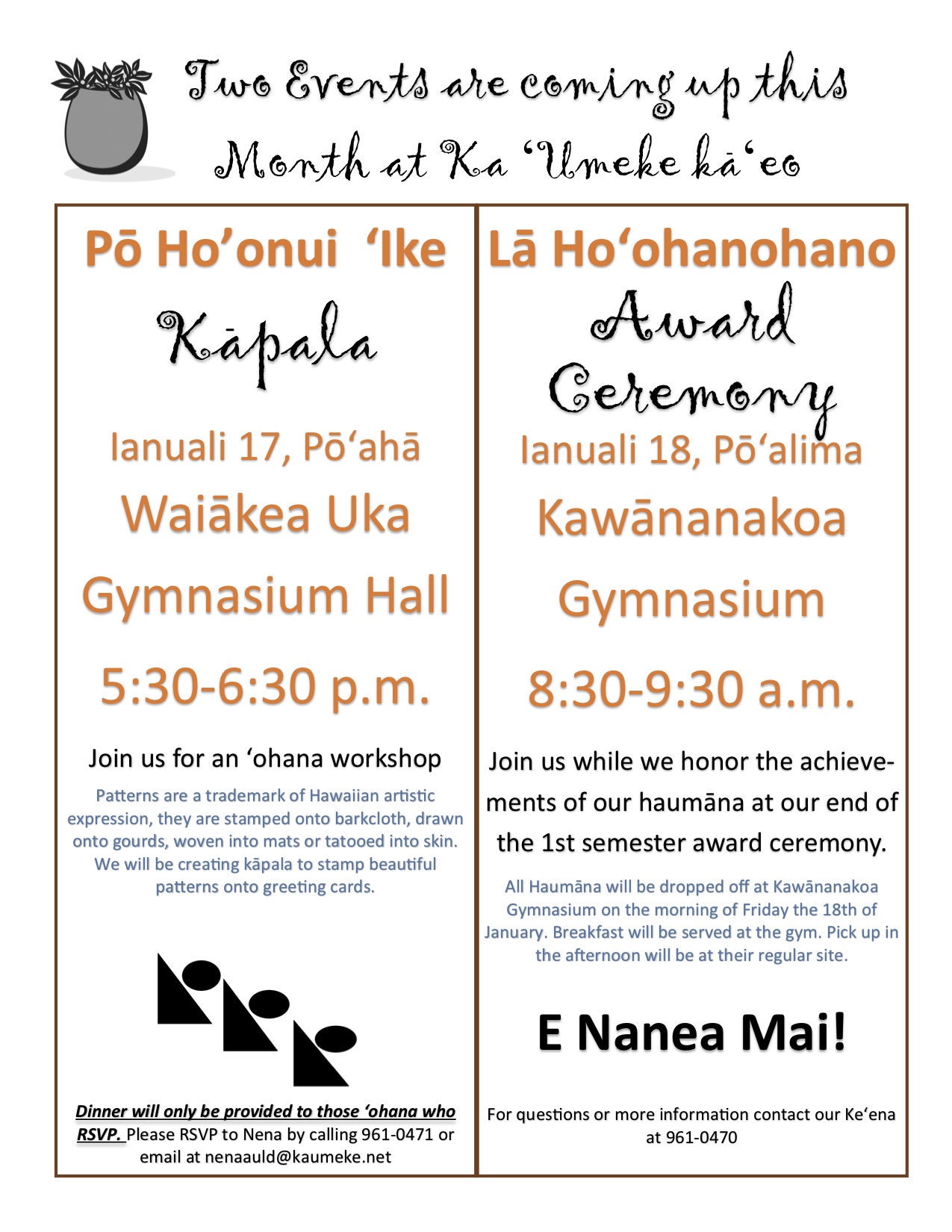 KA ʻUMEKE DEMOGRAPHIC SURVEY
Please click on link: here
*Please click on hyperlink above for more information.
The Family Educational Rights and Privacy Act (FERPA) is a federal law that gives parents certain protections with regard to their children's education records, such as report cards, transcripts, disciplinary records, contact and family information, and class schedules. As a parent, you have the right to review your child's education records and to request changes under limited circumstances.
Annual Notice of Non-Discrimination Requirement_June2018
Public Release under CEP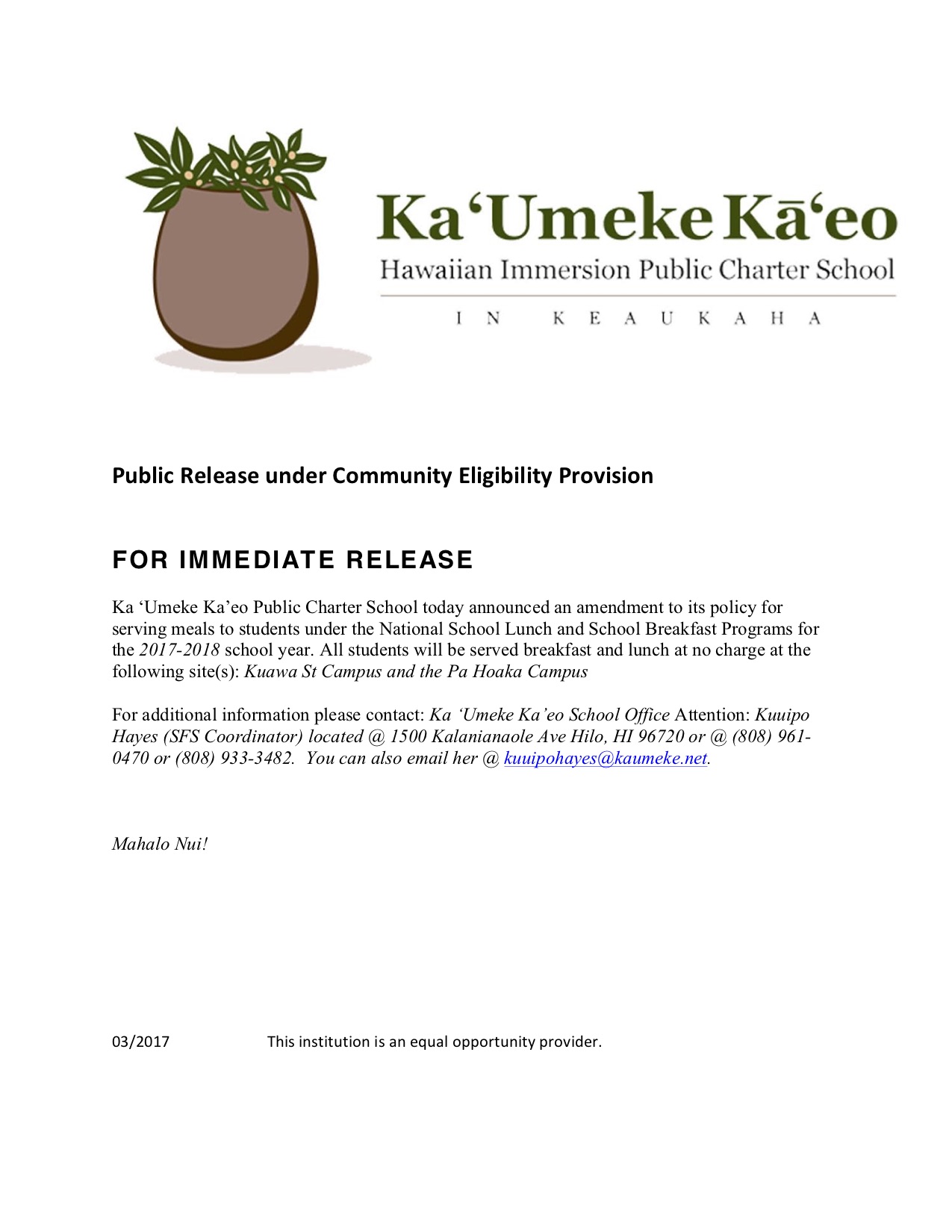 SCHOOL UNIFORMS
School uniforms may be purchased at Creative Arts Hawaiʻi located at
500 Kalanianaʻole Ave.
HOURS OF OPERATION: 8:00a-4:00p
$7.50 (keiki); $8.00 (makua)
Please click on the link above for a pdf version of the school supply list. Please note that if your keiki still has usable supplies from last year, please reuse those items. Mahalo!!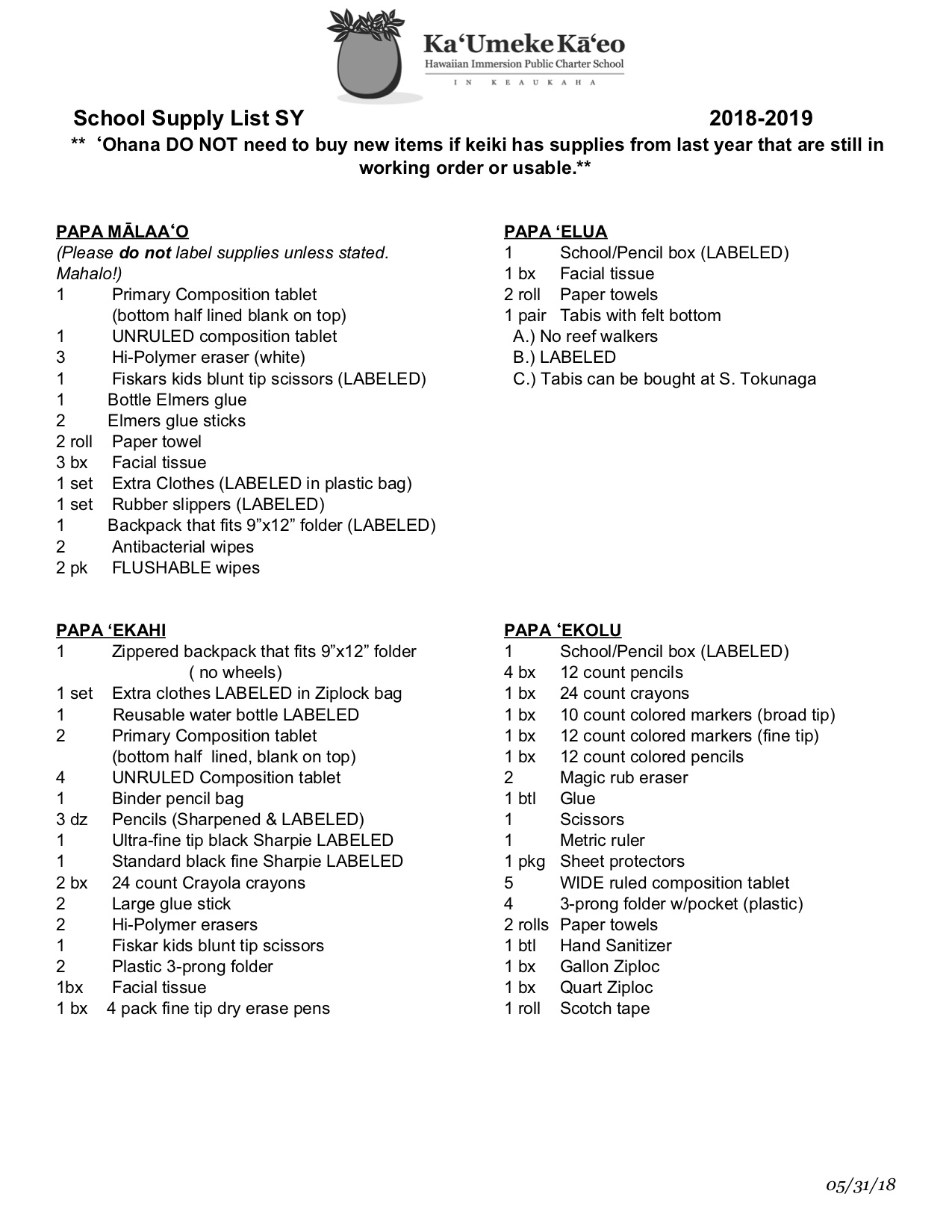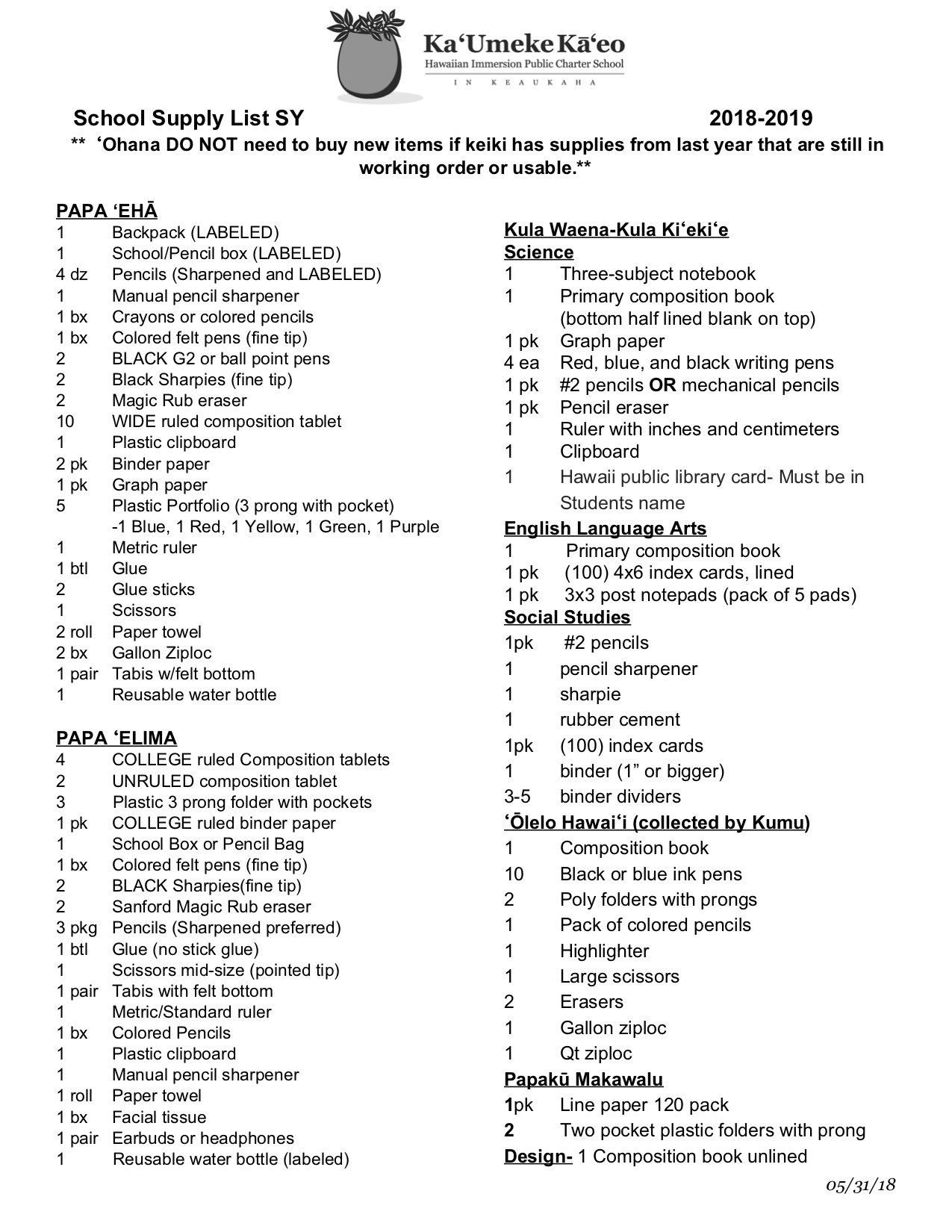 2018-2019 Official School Calendar
Please click on the link above to get a pdf version of the 2018-2019 Official School Calendar.