Aloha mai kākou!
*updated 9/10/18
We apologize for the inconvenience but there will be no bus service starting this afternoon, Monday 9/10/18 until further notice. We will communicate with all of you via One Call when bus services resume.
Also, we are keeping a close watch on Hurricane Olivia. At this time, there will be NO A+ program tomorrow, Tuesday, Sept 11th. We will keep you informed via One Call if there will be any closures. At this time, school will resume as scheduled.
PLEASE DO NOT LEAVE YOUR KEIKI UNATTENDED AT BUS STOPS IN THE MORNING AND MAKE SURE TO BE A PICK UP ON TIME.


IMPORTANT DATES & INFORMATION
KA ʻUMEKE DEMOGRAPHIC SURVEY


Please click on link: here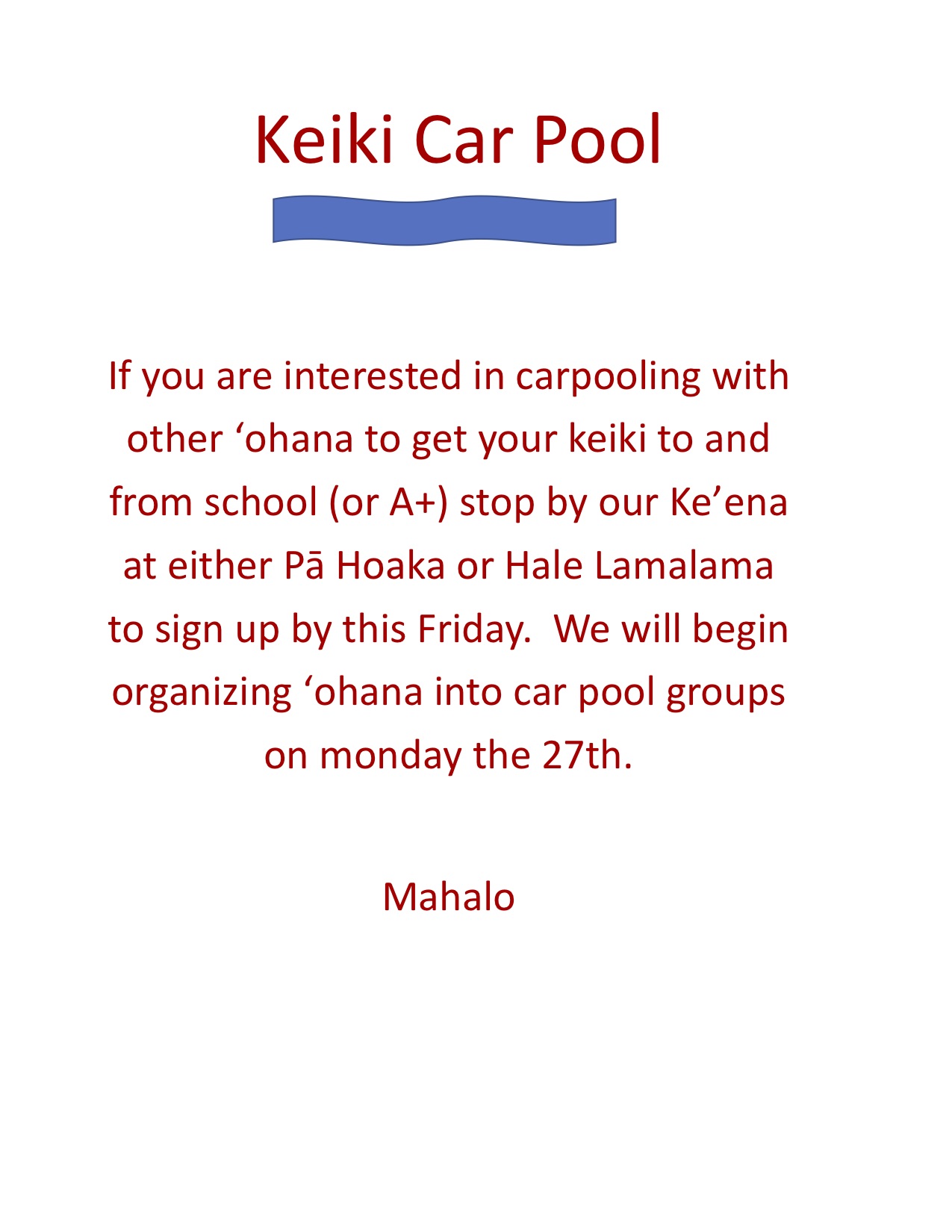 *Please click on hyperlink above for more information.
The Family Educational Rights and Privacy Act (FERPA) is a federal law that gives parents certain protections with regard to their children's education records, such as report cards, transcripts, disciplinary records, contact and family information, and class schedules. As a parent, you have the right to review your child's education records and to request changes under limited circumstances.
Annual Notice of Non-Discrimination Requirement_June2018
Public Release under CEP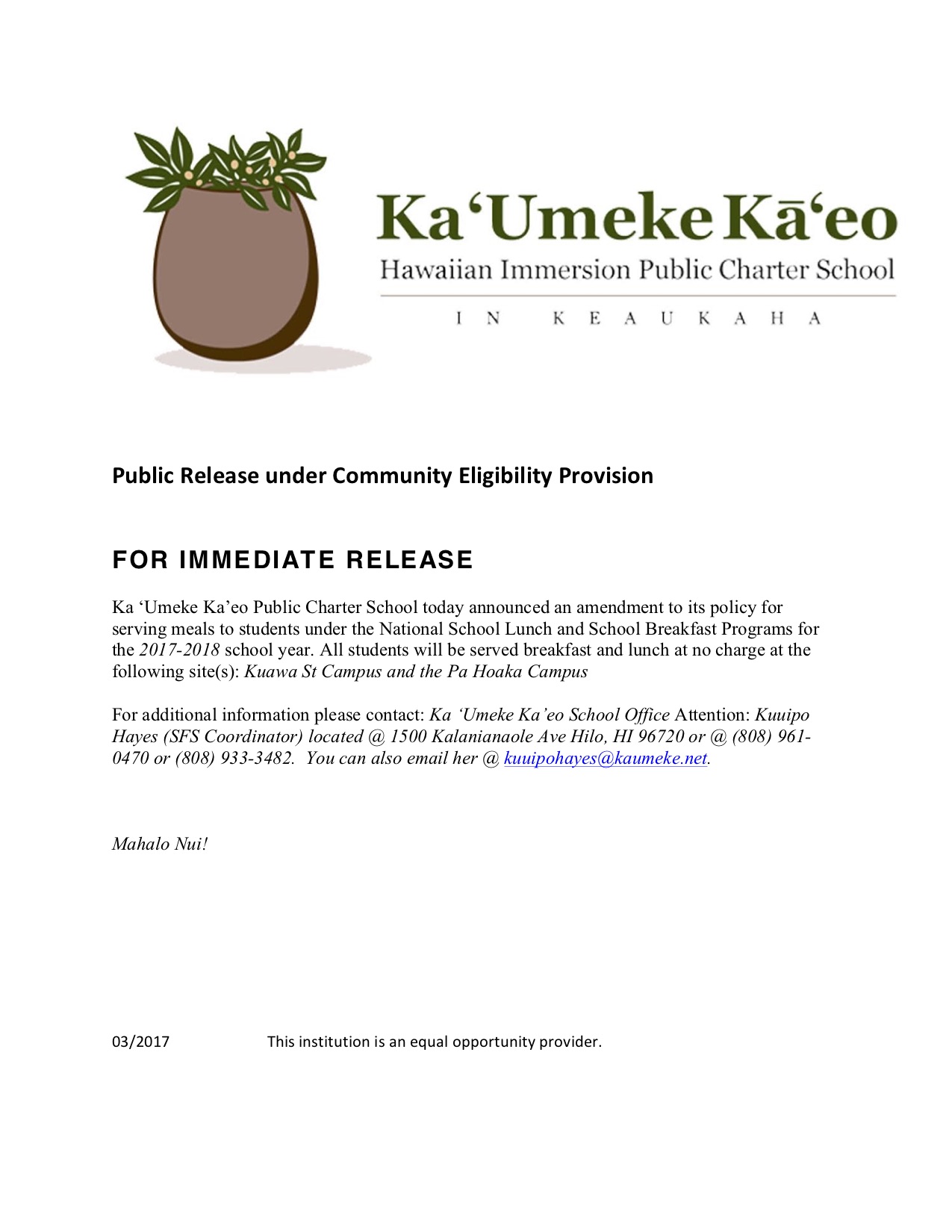 SCHOOL UNIFORMS
School uniforms may be purchased at Creative Arts Hawaiʻi located at
500 Kalanianaʻole Ave.
HOURS OF OPERATION: 8:00a-4:00p
$7.50 (keiki); $8.00 (makua)
Please click on the link above for a pdf version of the school supply list. Please note that if your keiki still has usable supplies from last year, please reuse those items. Mahalo!!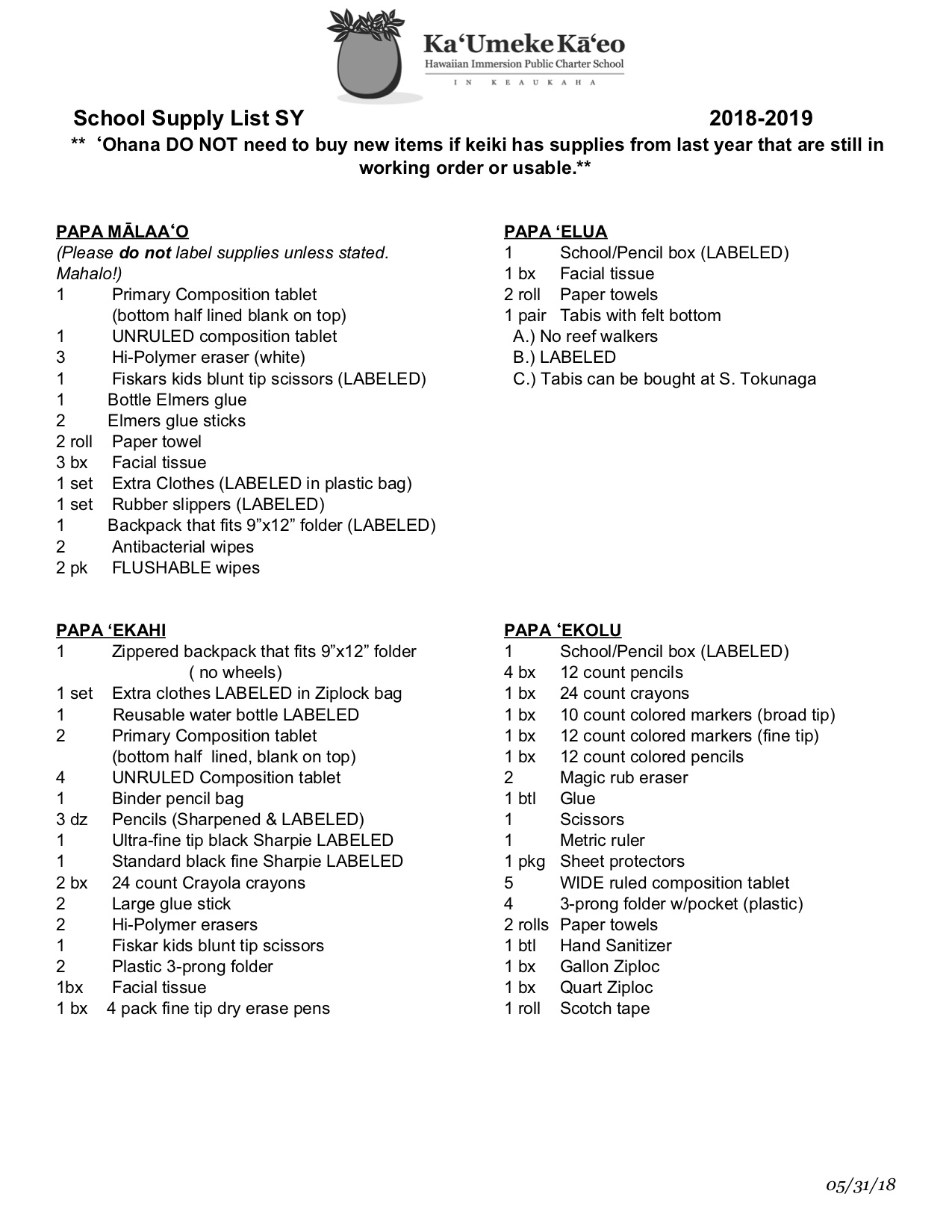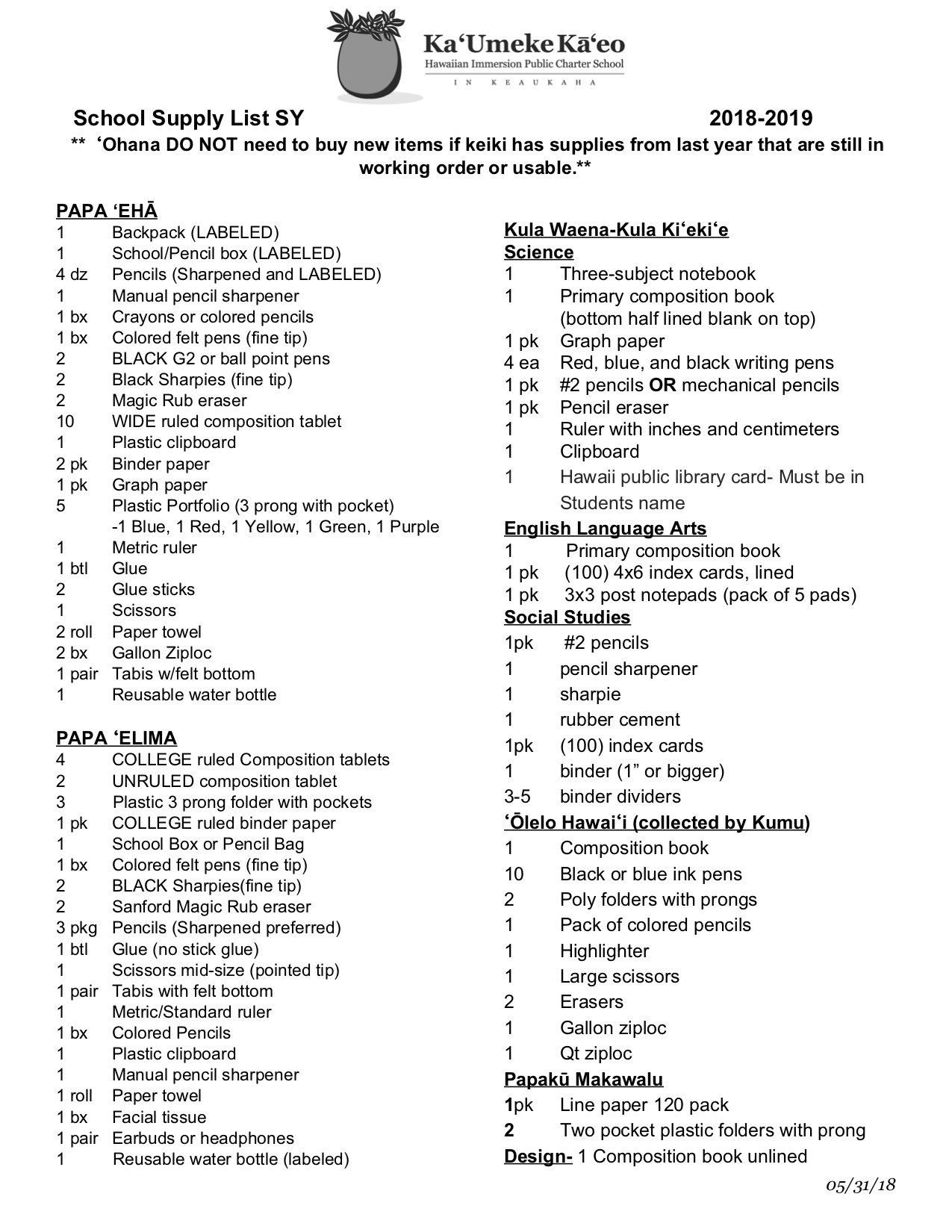 2018-2019 Official School Calendar
Please click on the link above to get a pdf version of the 2018-2019 Official School Calendar.