Aloha mai kākou!
IMPORTANT DATES & INFORMATION
MĀNAIAKALANI: ACADEMIC ACHIEVEMENT PROGRAM
HIRING PART-TIME PROGRAM SPECIALIST IMMEDIATELY
CLICK HERE FOR MORE INFORMATION
MAKAHIKI MA KULAPAE
THURSDAY, NOVEMBER 9, 2017
*We are looking for volunteers to help set-up in the morning. Please contact Nena at nenaauld@kaumeke.net if you are available to help. Mahalo!
2017-2018 OFFICIAL KA ʻUMEKE KĀʻEO SCHOOL CALENDAR
*click on the link above for a pdf copy of the calendar*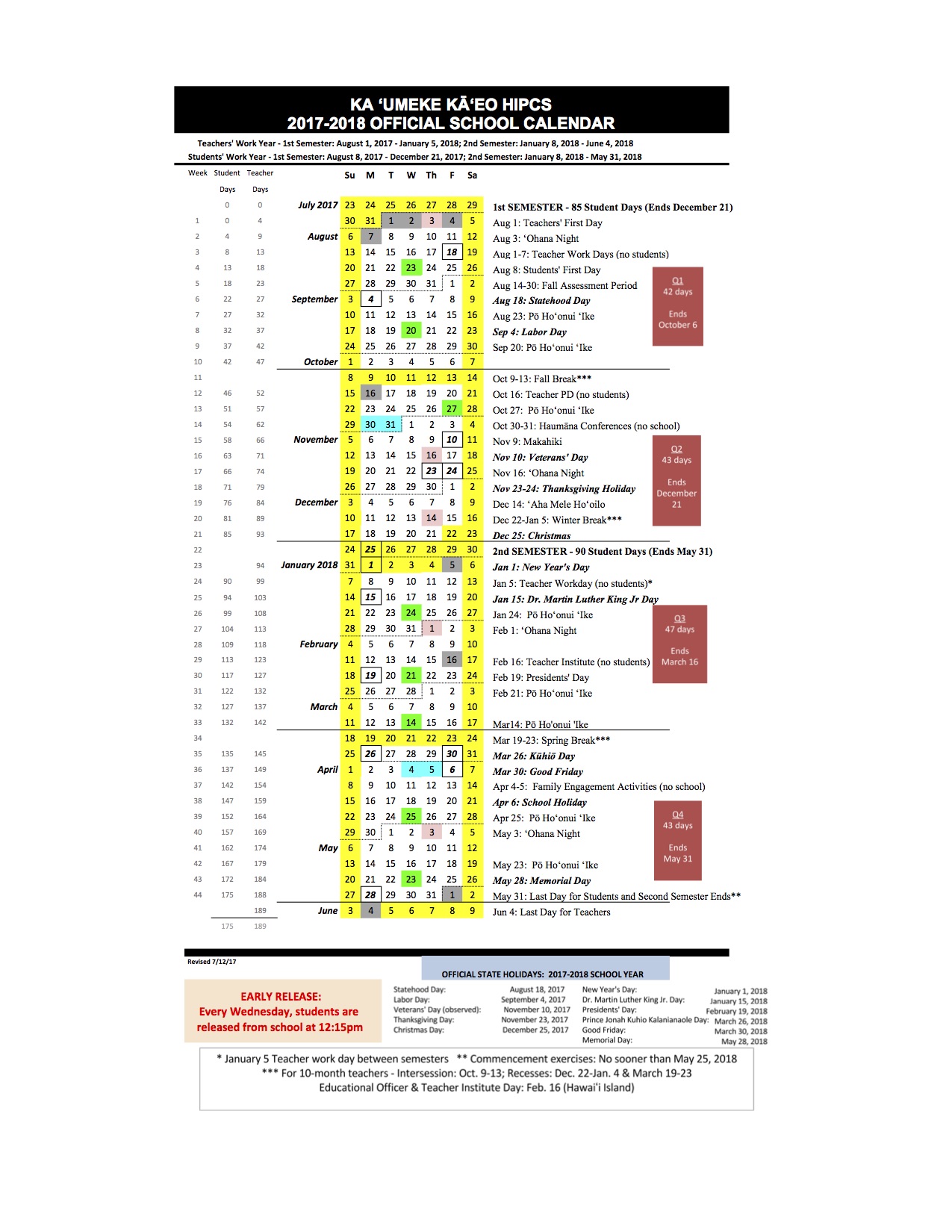 SCHOOL UNIFORMS
School uniforms may be purchased at Creative Arts Hawaiʻi located at 500 Kalanianaʻole Ave.
HOURS OF OPERATION: 8:00a-4:00p
$7.50 (keiki); $8.00 (makua)
*click on the link above for a pdf copy of the supply list*