ALOHA E NĀ ʻOHANA!!!!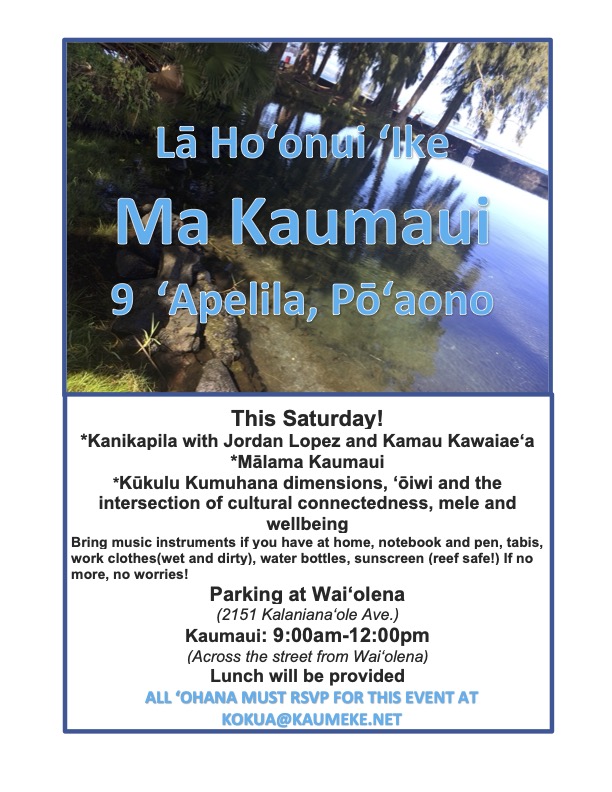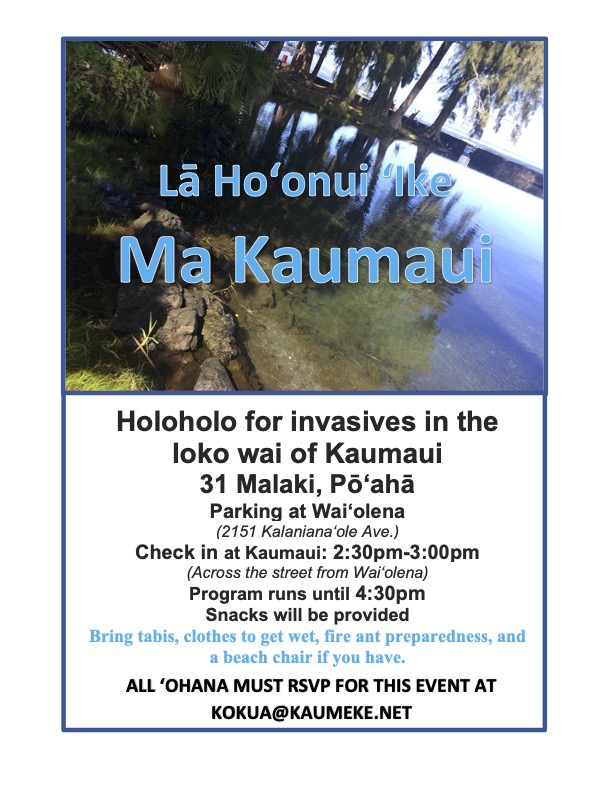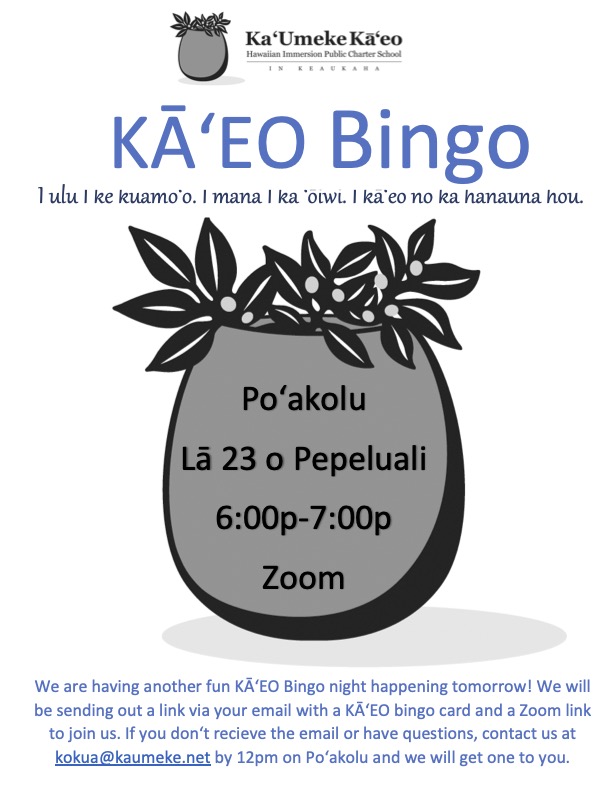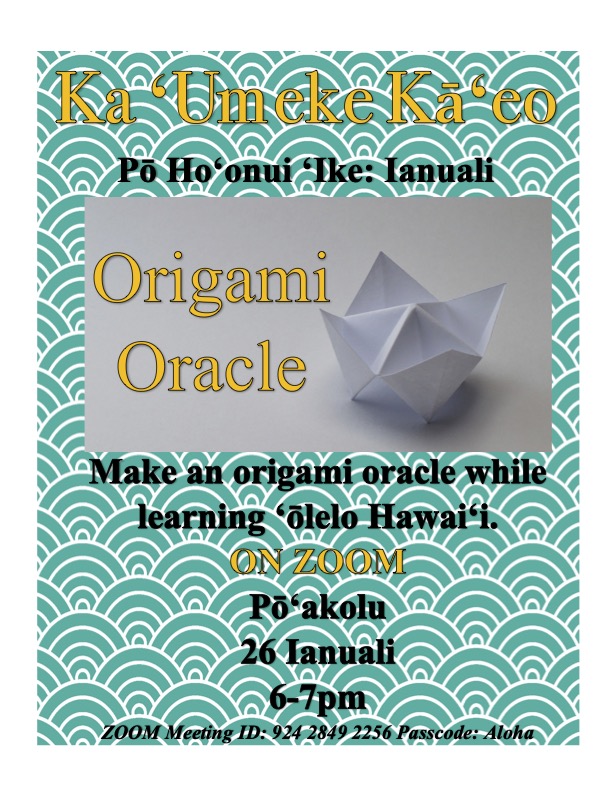 School Supply List SY2021-2022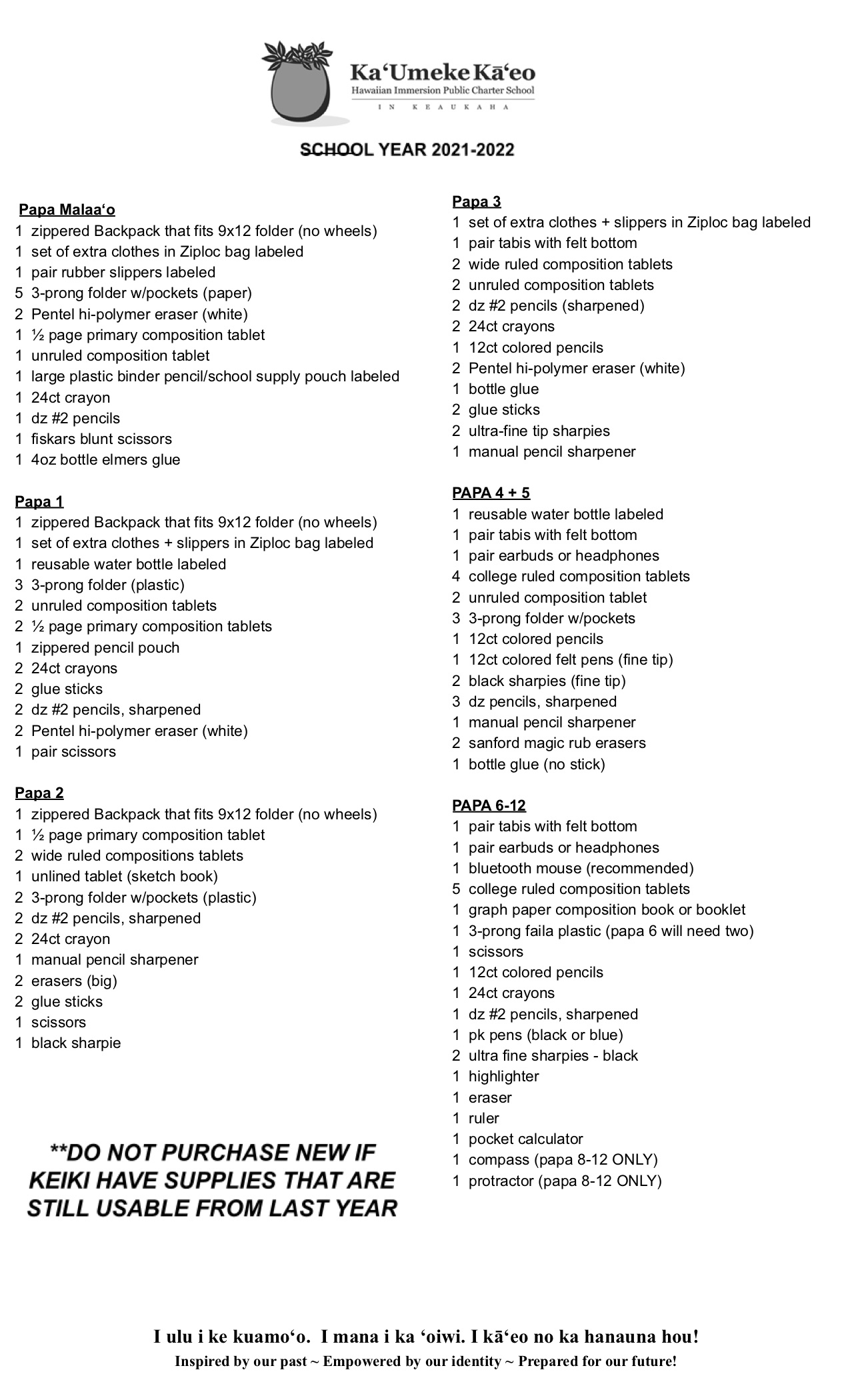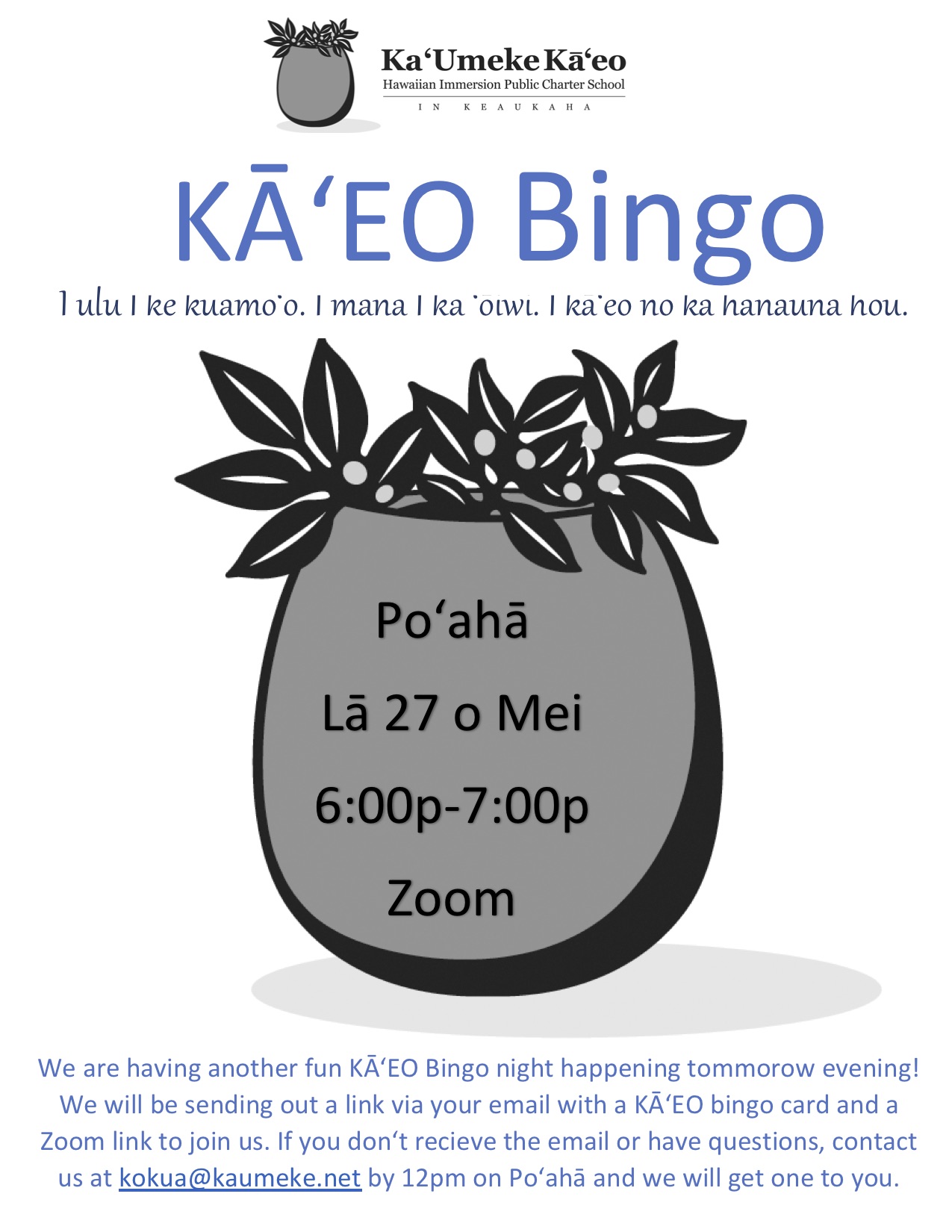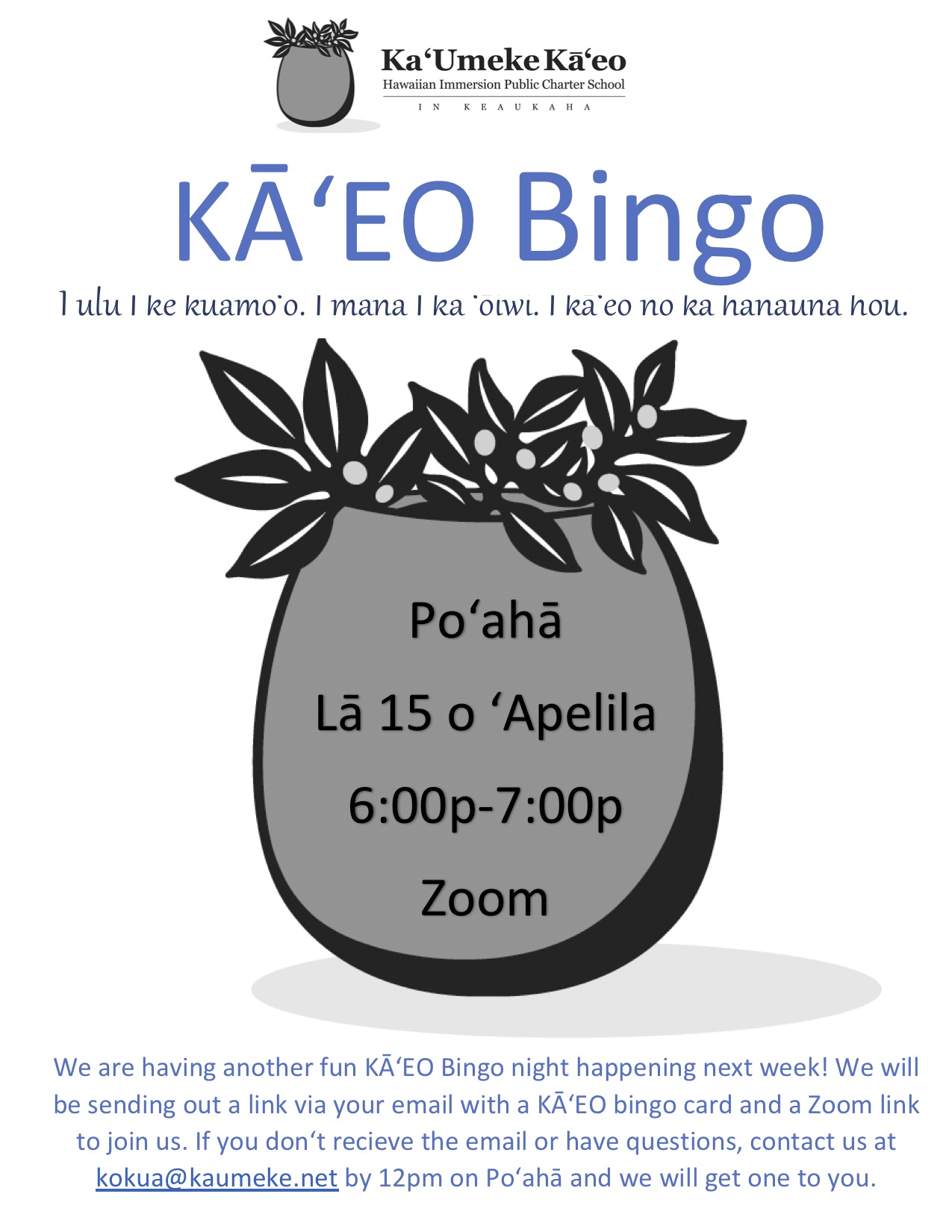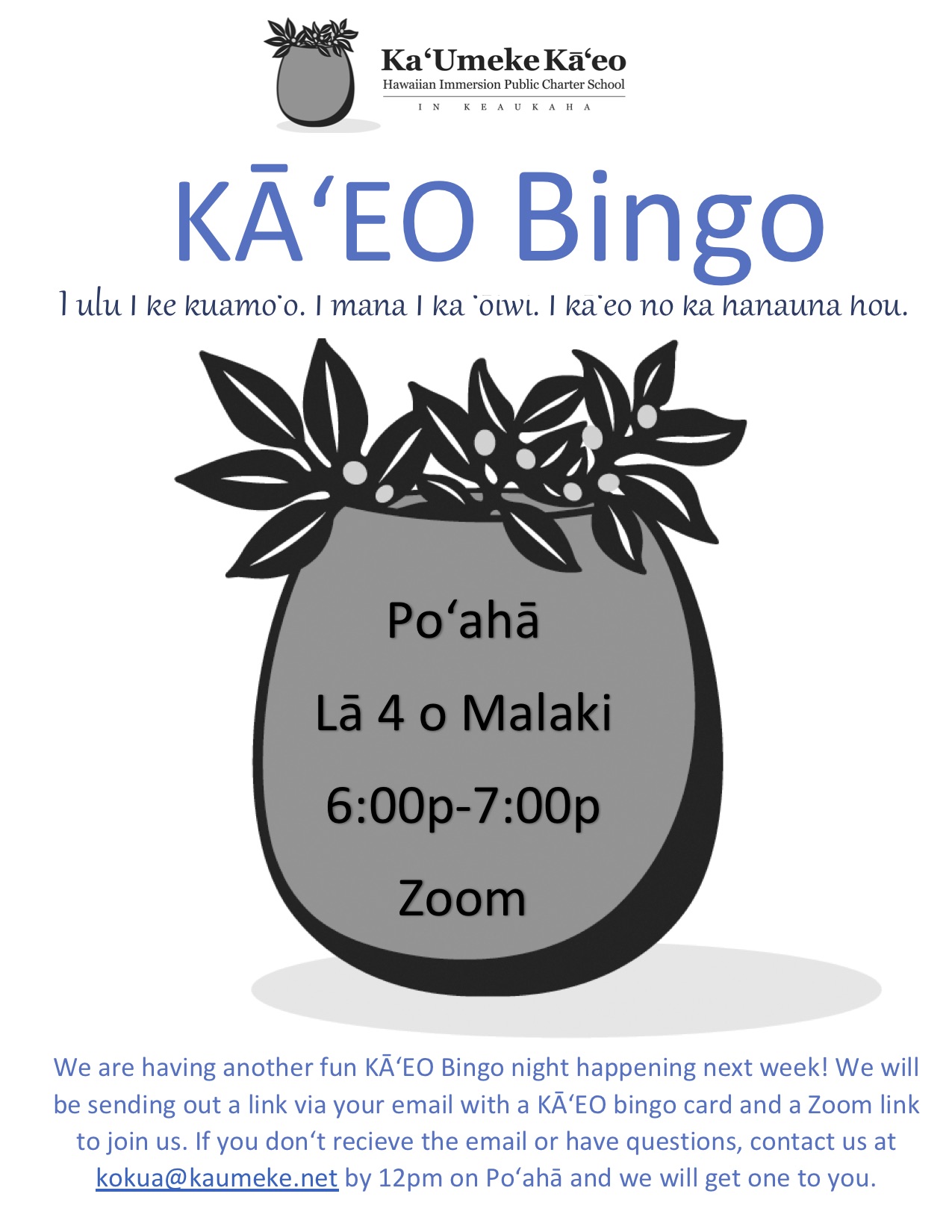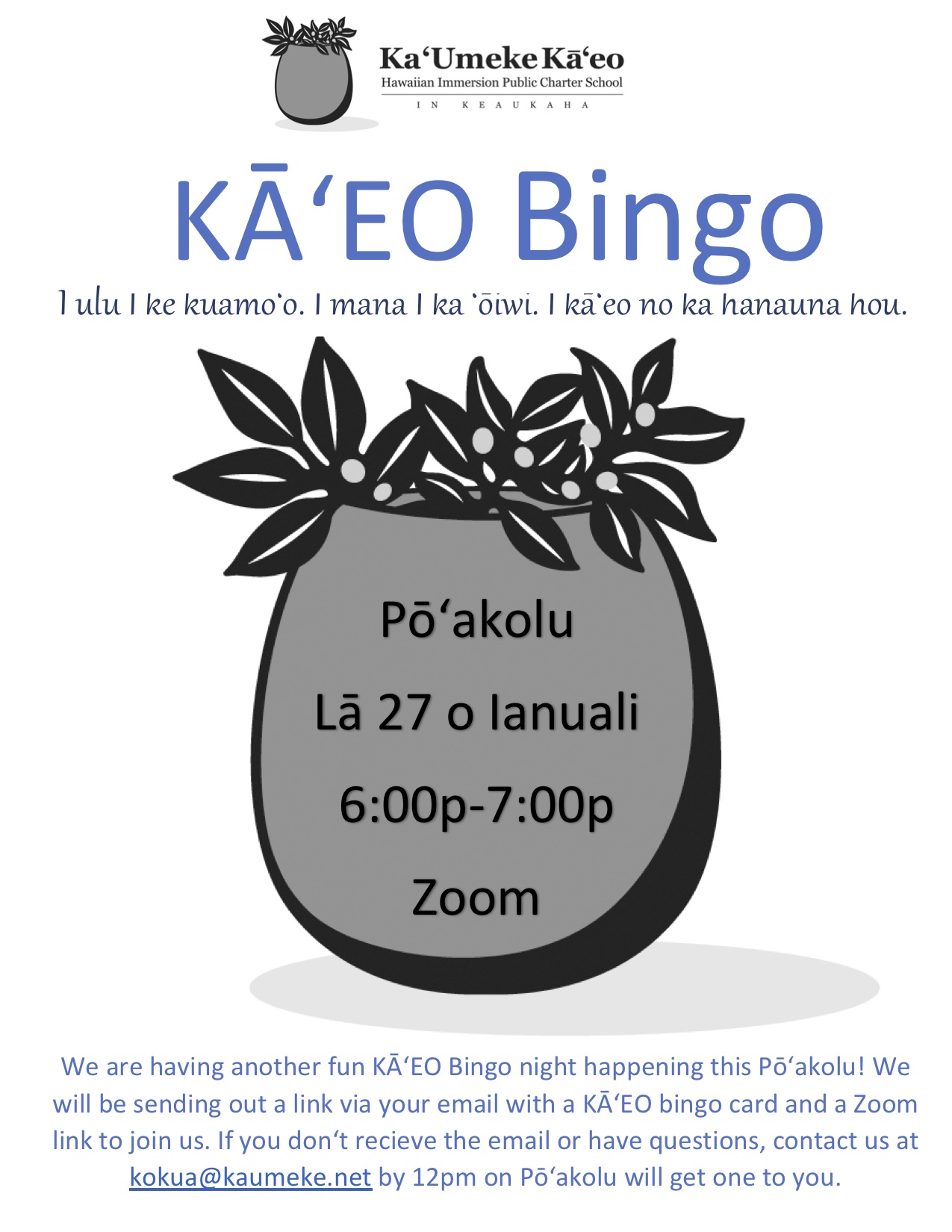 Play our ʻImiʻimi no Māui!  Please play along with us on our scavenger hunt around our very own Hilo town. Please click on the link so that you can access the power point. HAVE FUN!!!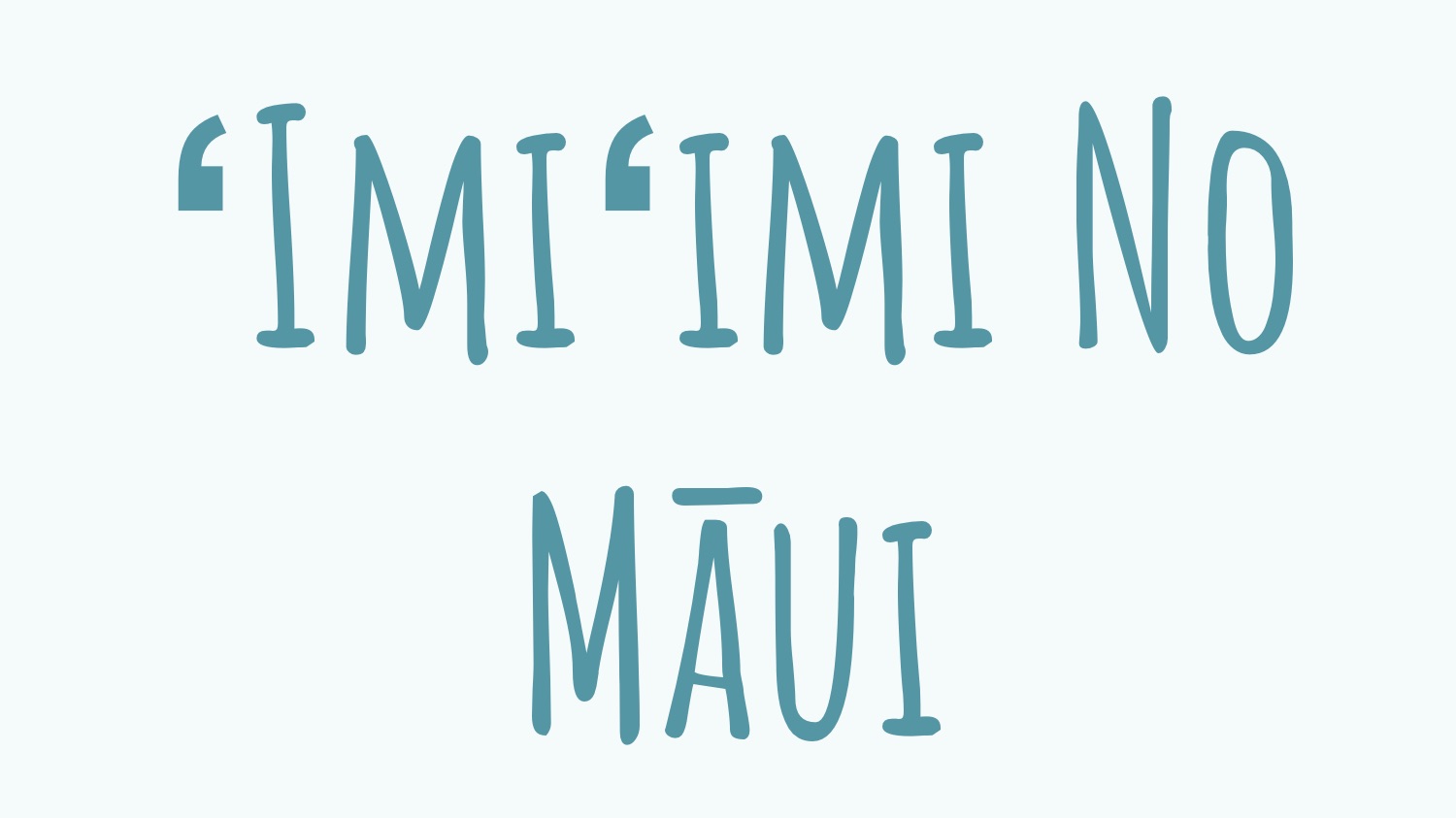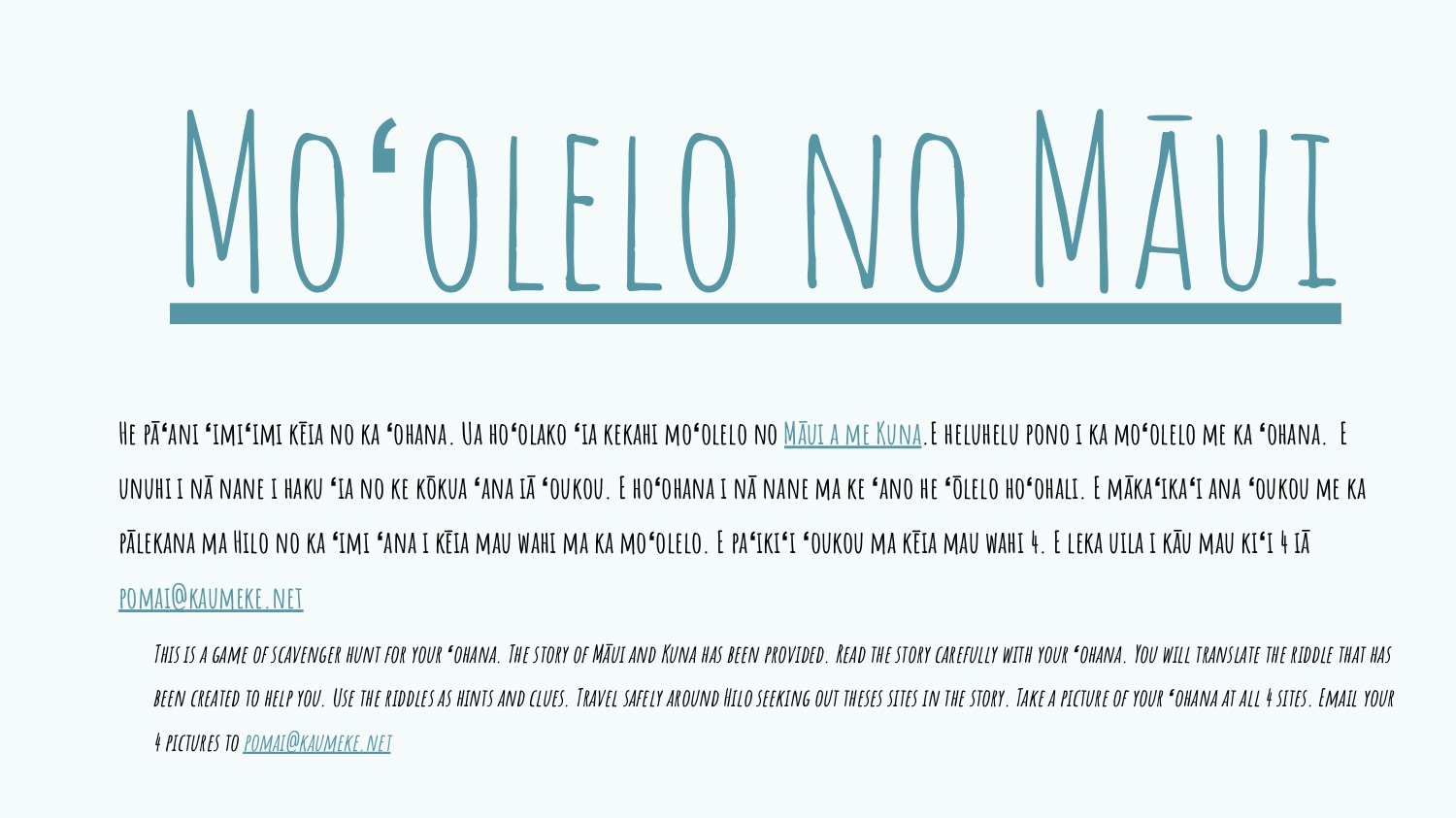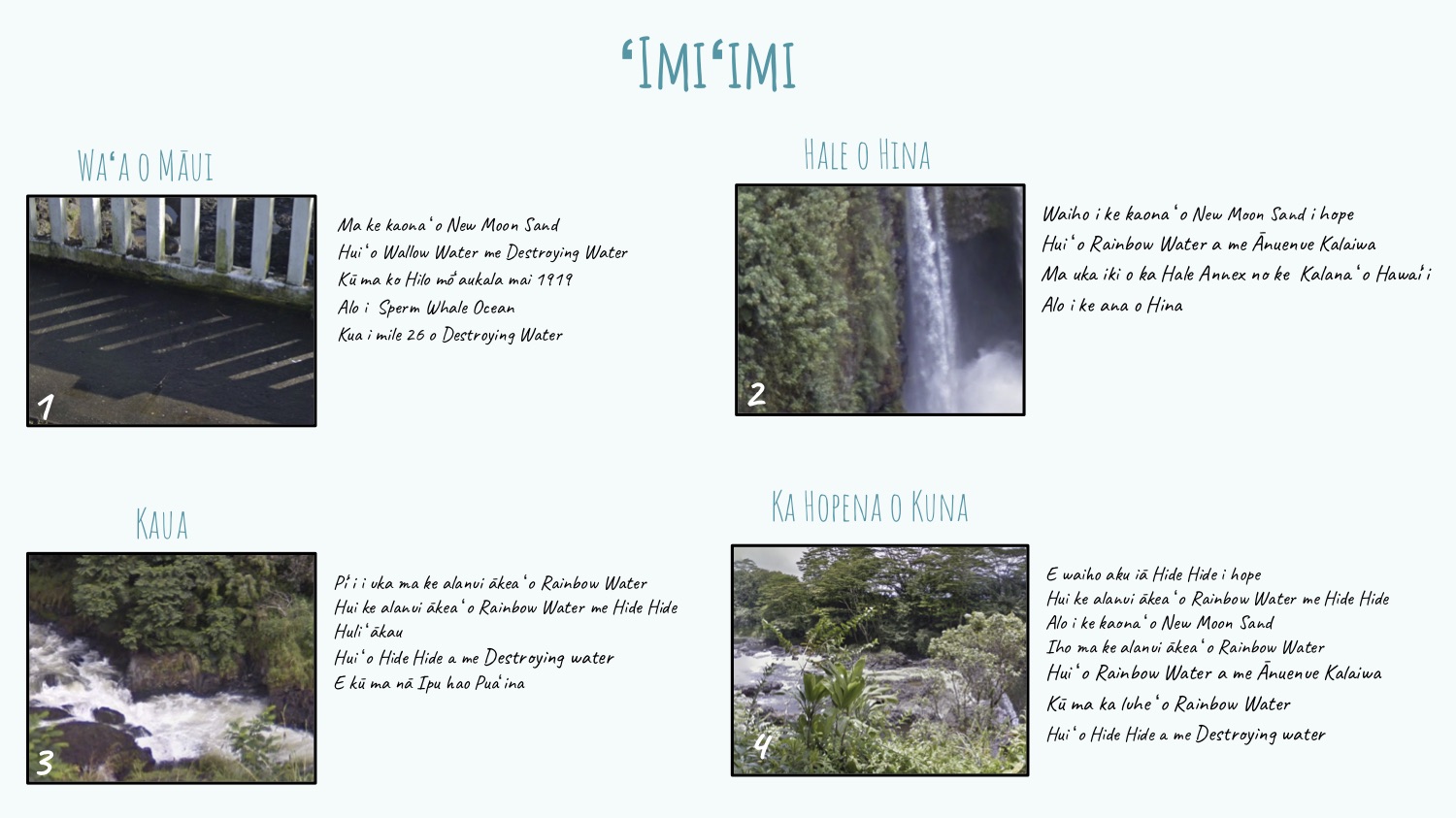 Come and enjoy as our staff and kumu have a Christmas decoration contest. You get to pick the winner(s) of the best decorated tent! See you all there!!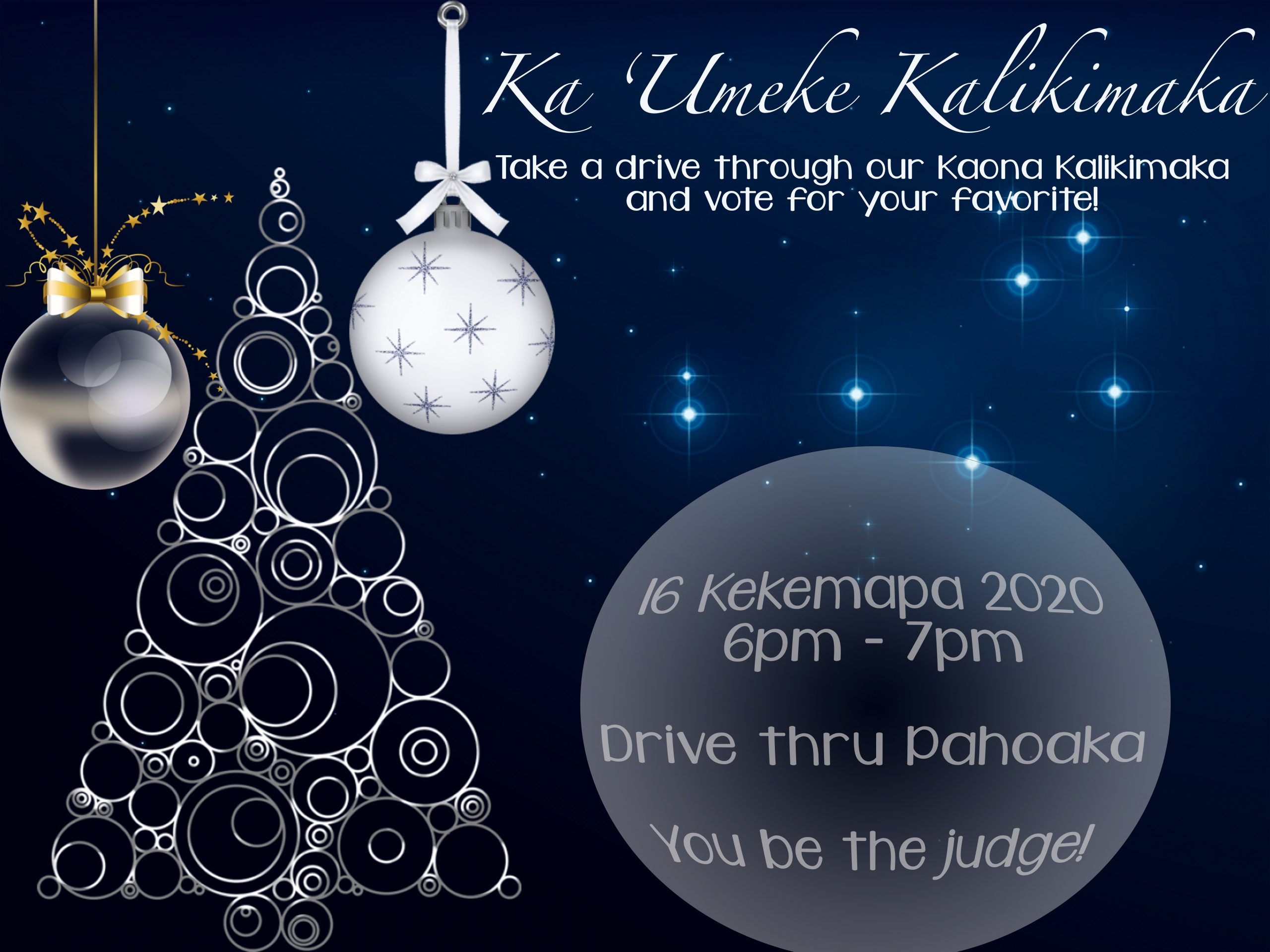 HOʻOKŪKŪ MAKAKIʻI HELEUĪ
Congratulations on all those who entered our Hoʻokūkū Makakiʻi Heleuī! Hoʻomaikaʻi to all our mea lanakila!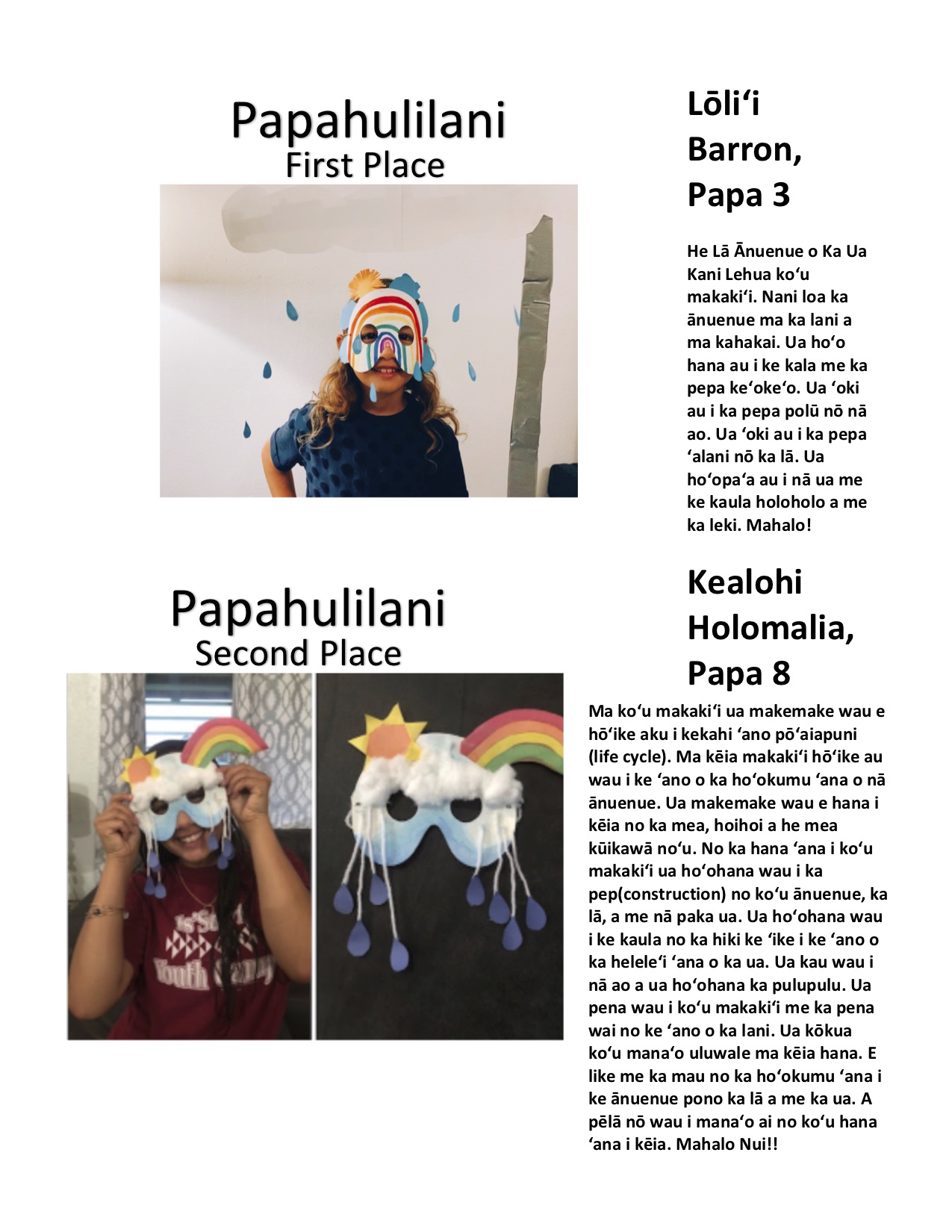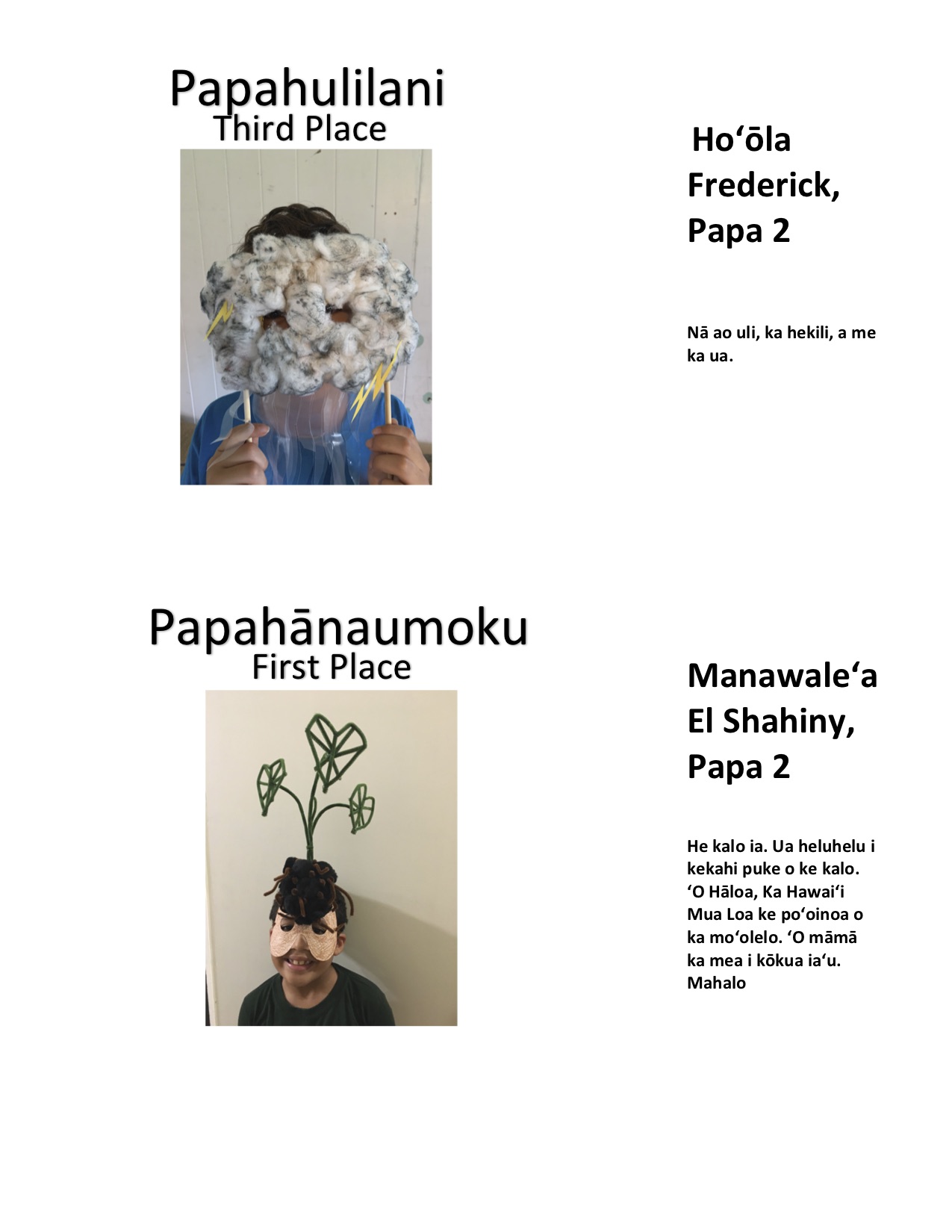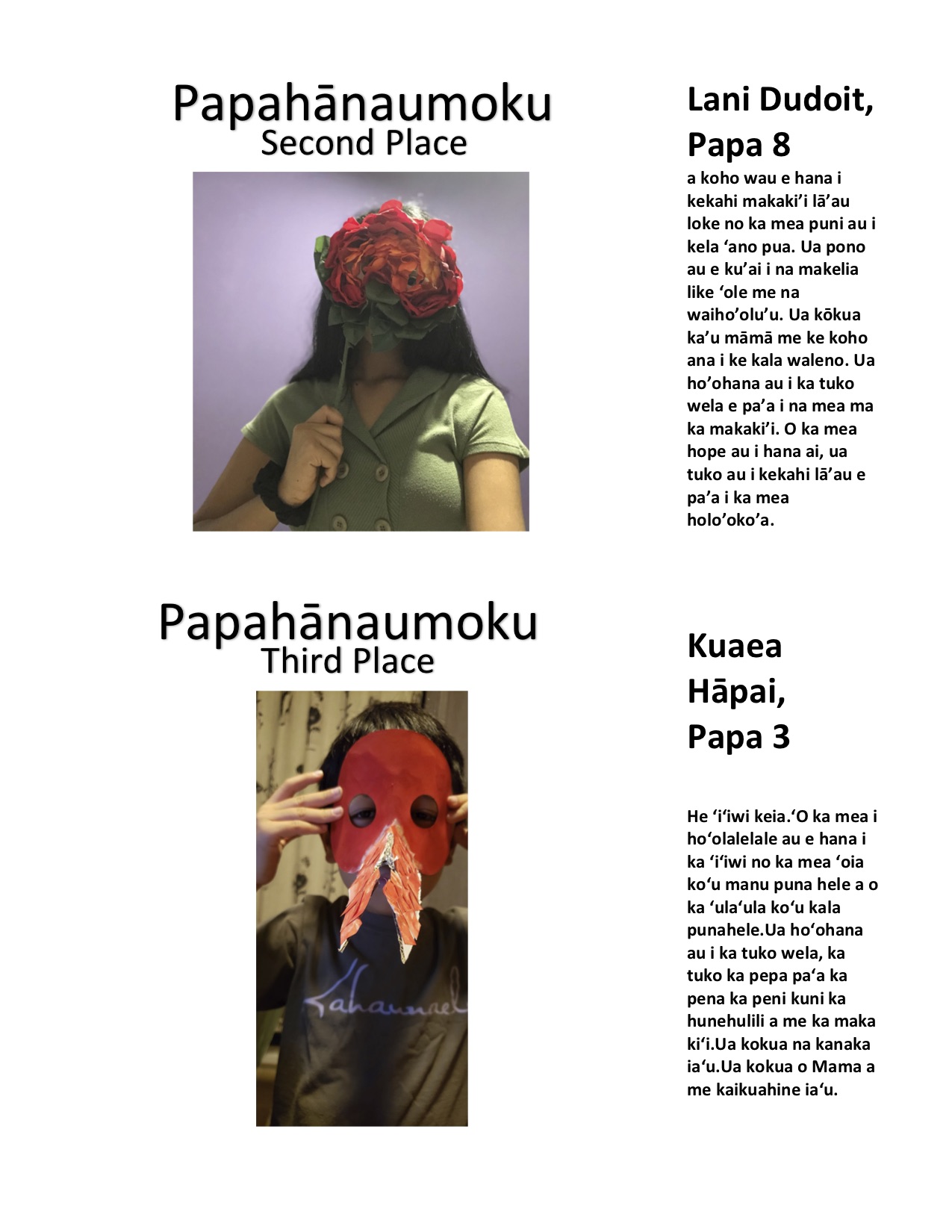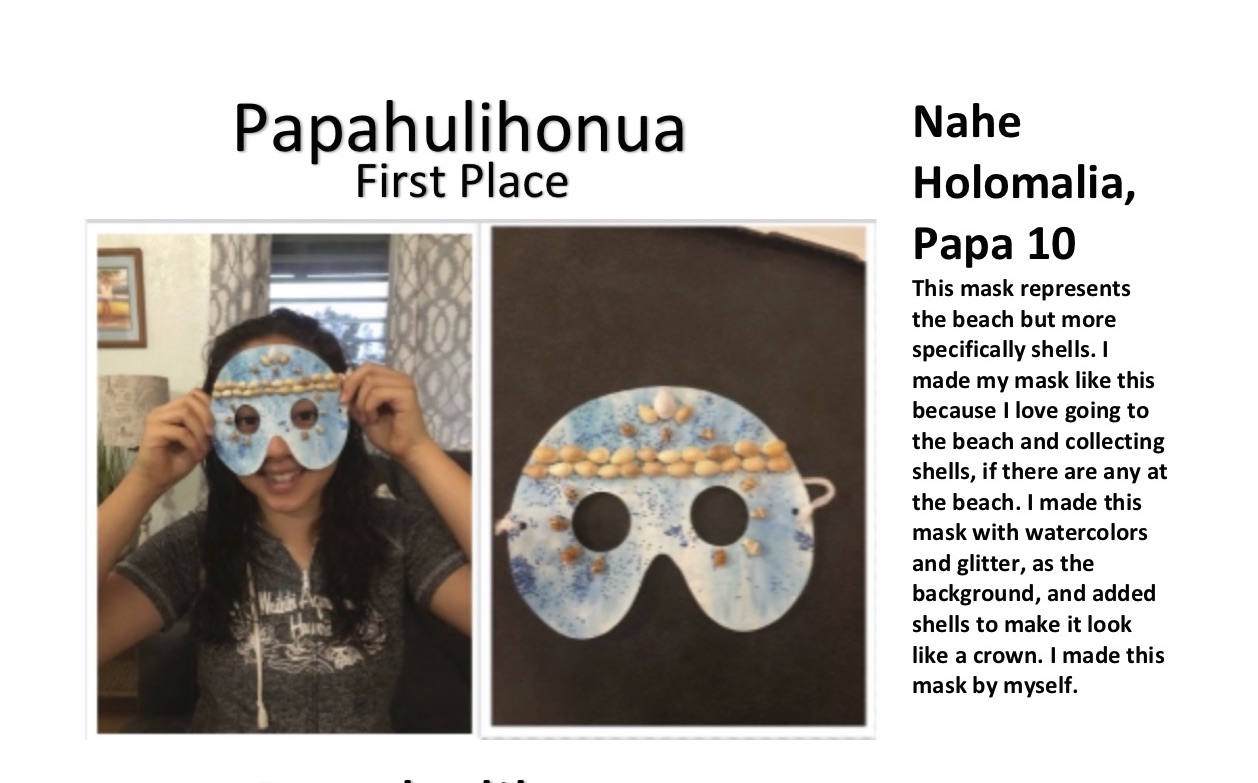 KĀʻEO ʻOHANA BINGO NIGHT
MAHALO TO ALL ʻOHANA WHO HAVE PARTICIPATED IN OUR FIRST ʻOHANA ENGAGEMENT ACTIVITY FOR THIS SCHOOL YEAR!
WE WERE SO HAPPY TO SEE YOUR SMILING FACES!!
HOʻOMAIKAʻI I NĀ ʻOHANA LANAKILA!!!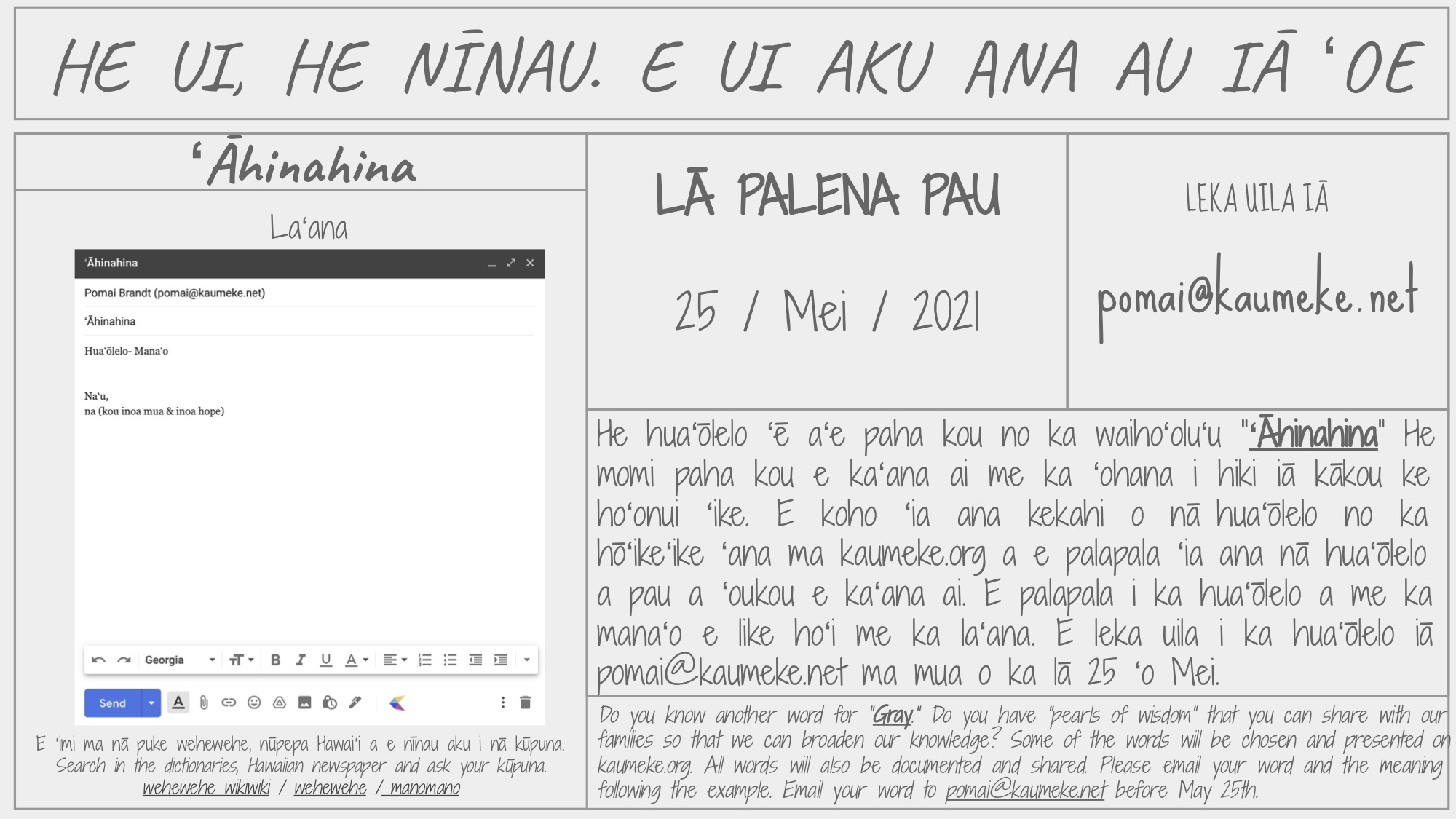 He ui a he ninau- ʻĀkala (Huaʻōlelo)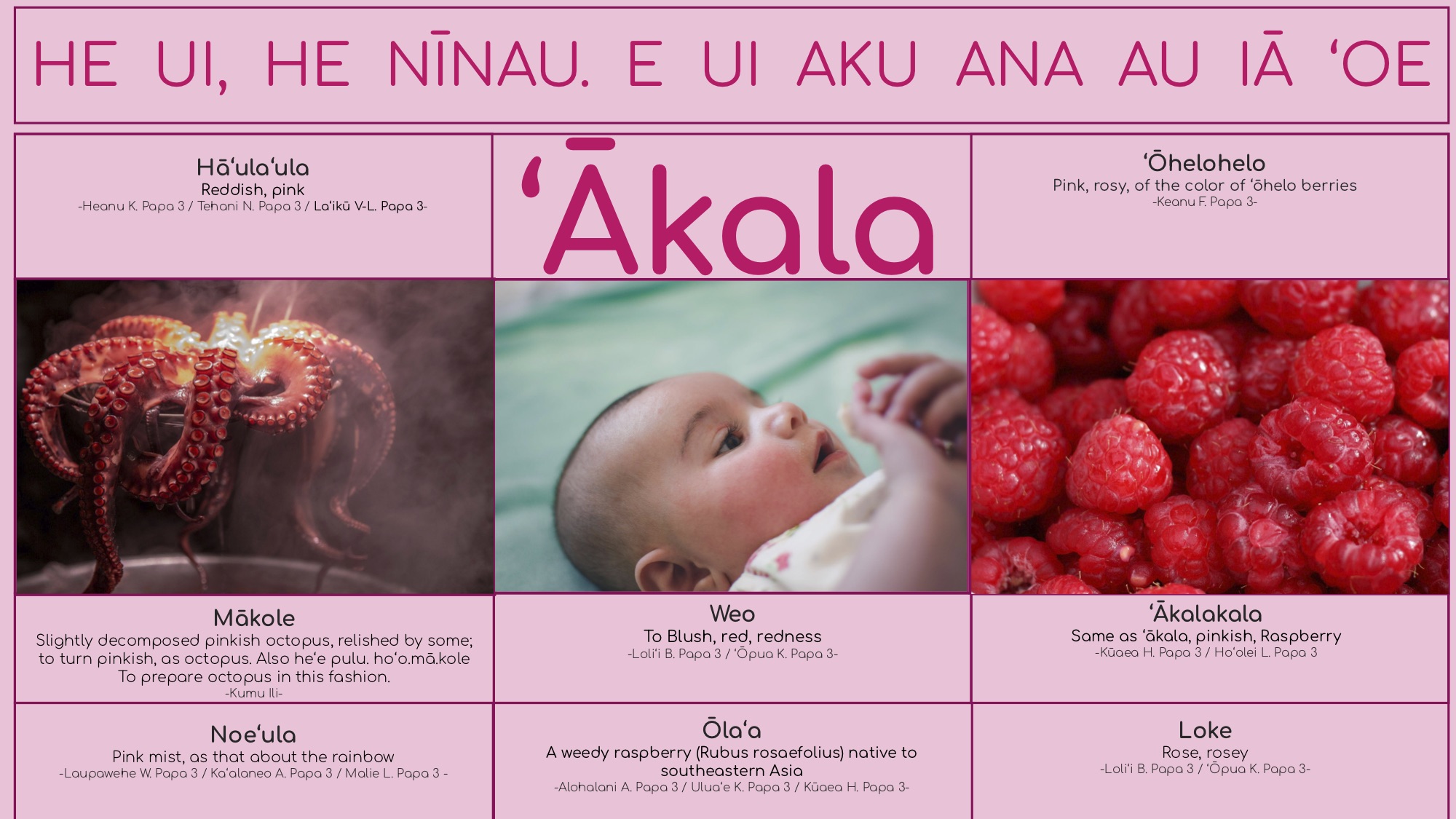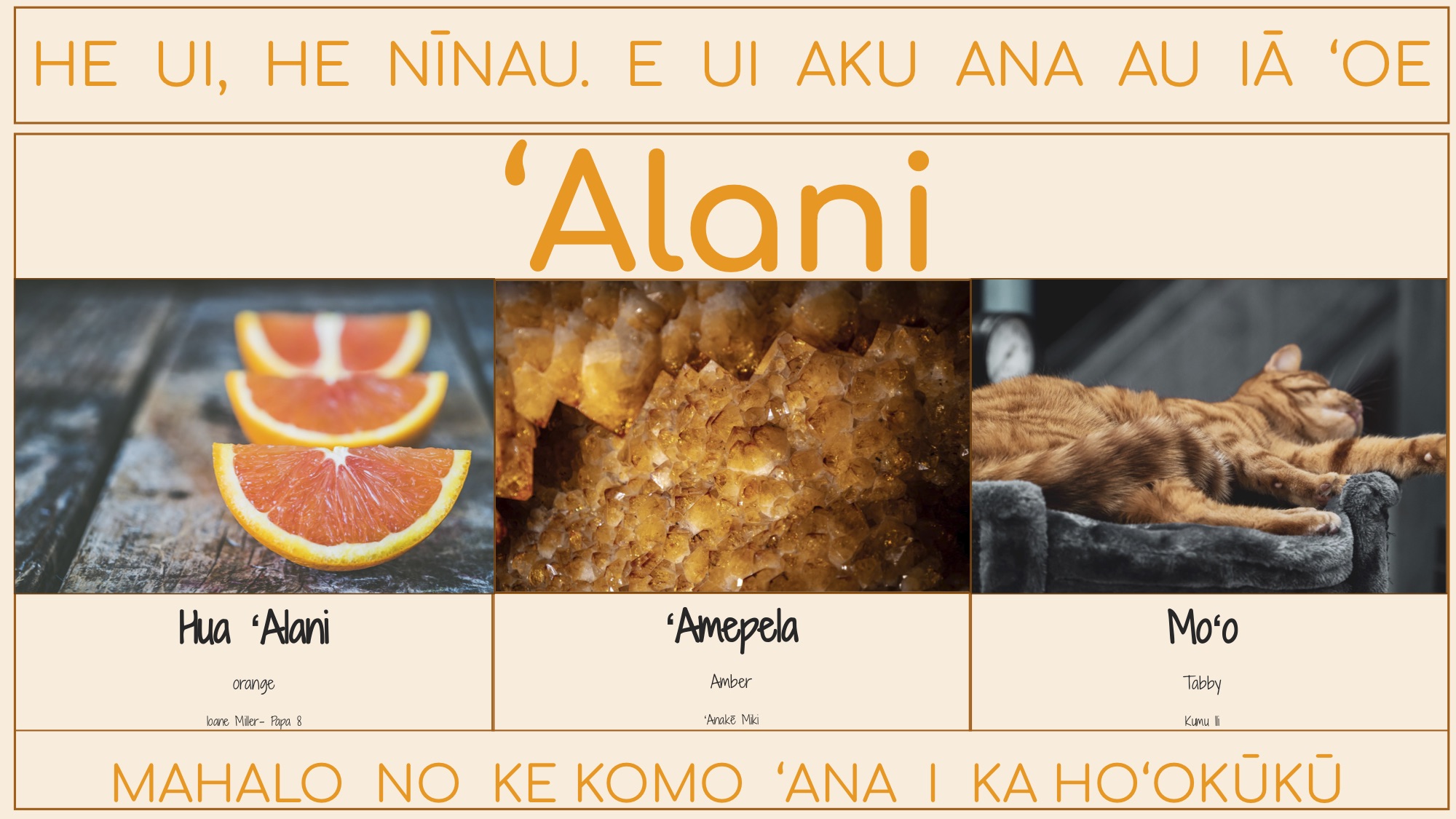 He ui a he ninau- Keʻokeʻo WORDS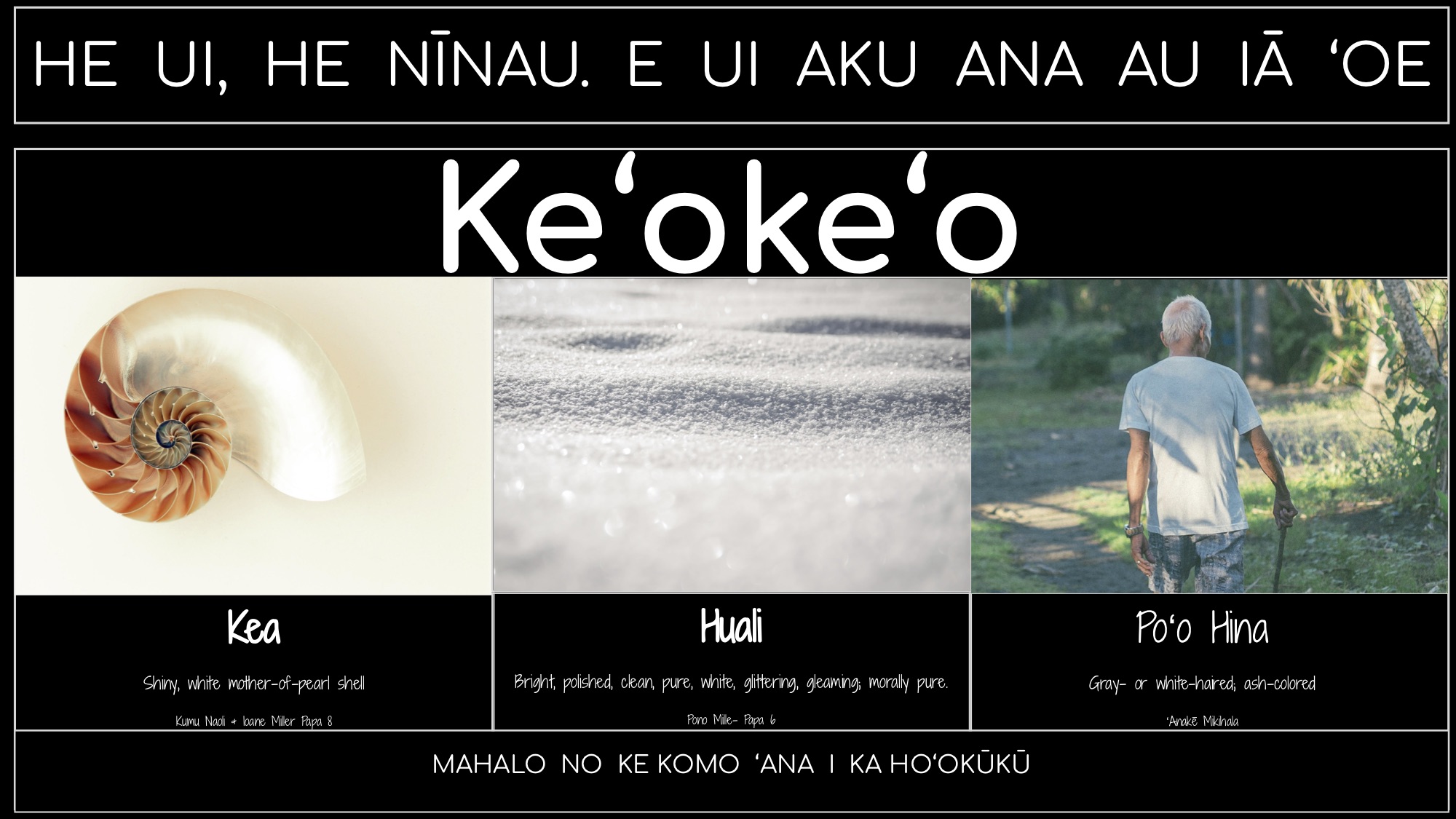 He ui a he ninau- Makuʻe WORDS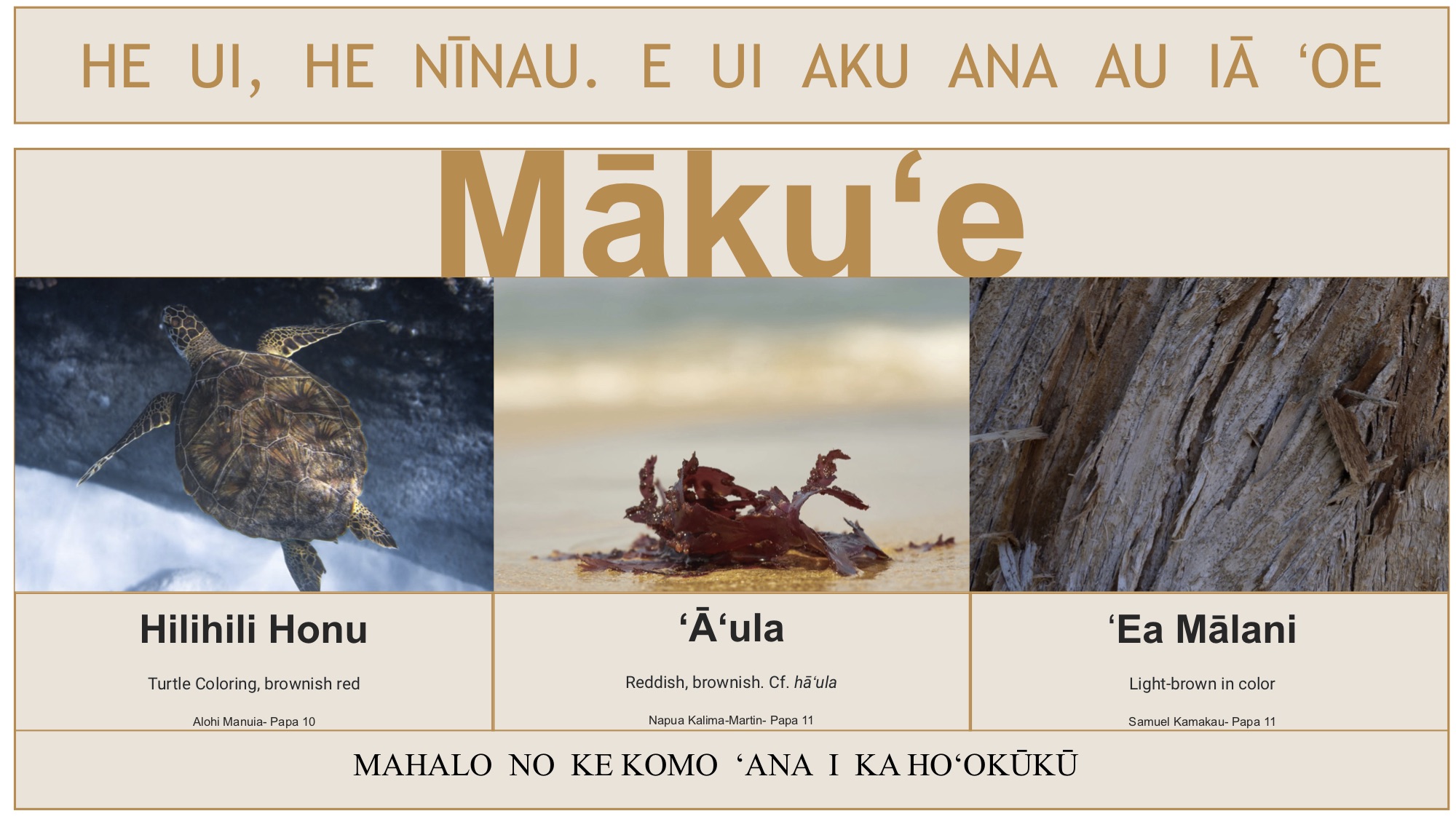 He ui a he ninau- ʻEleʻele WORDS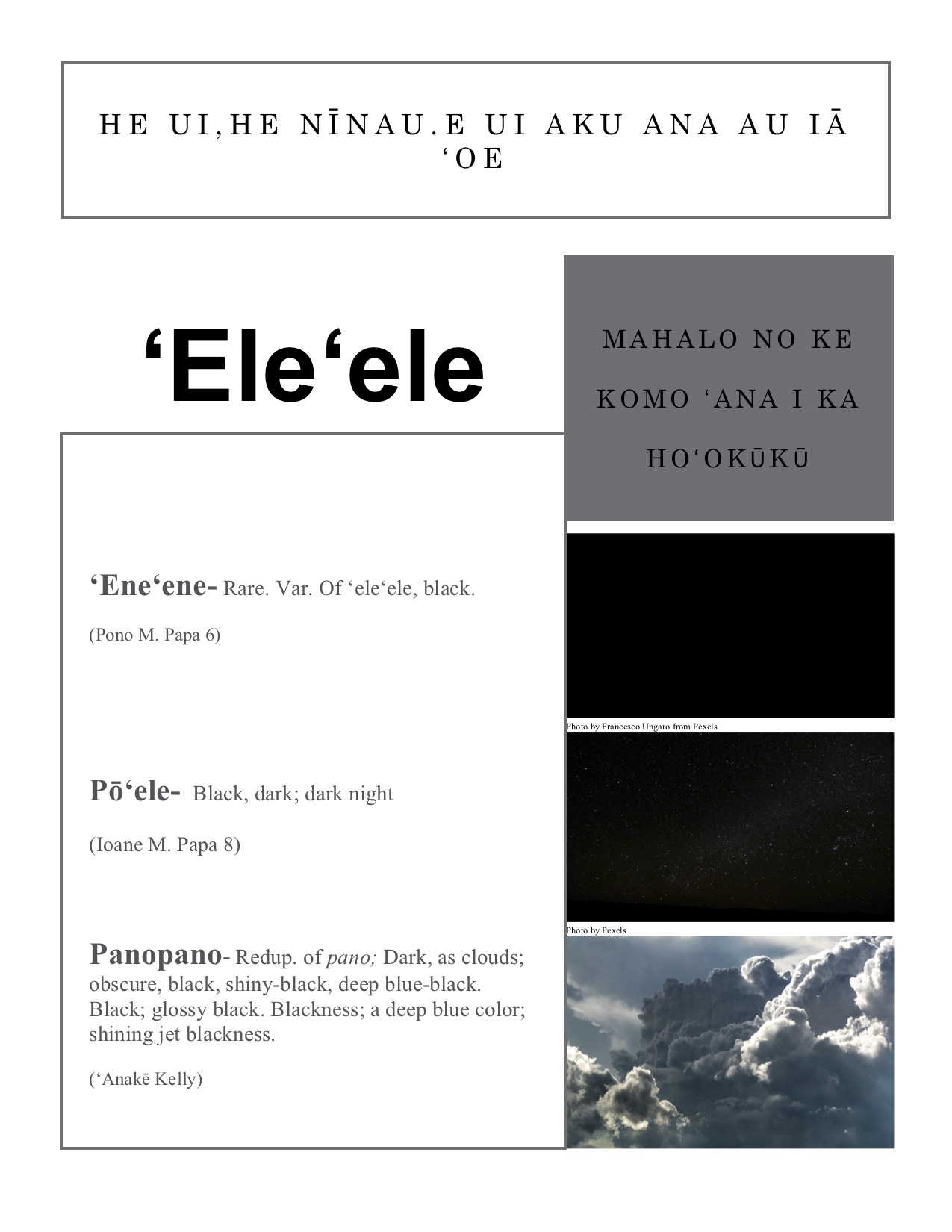 He ui a he ninau- ʻŌmaʻomaʻo WORDS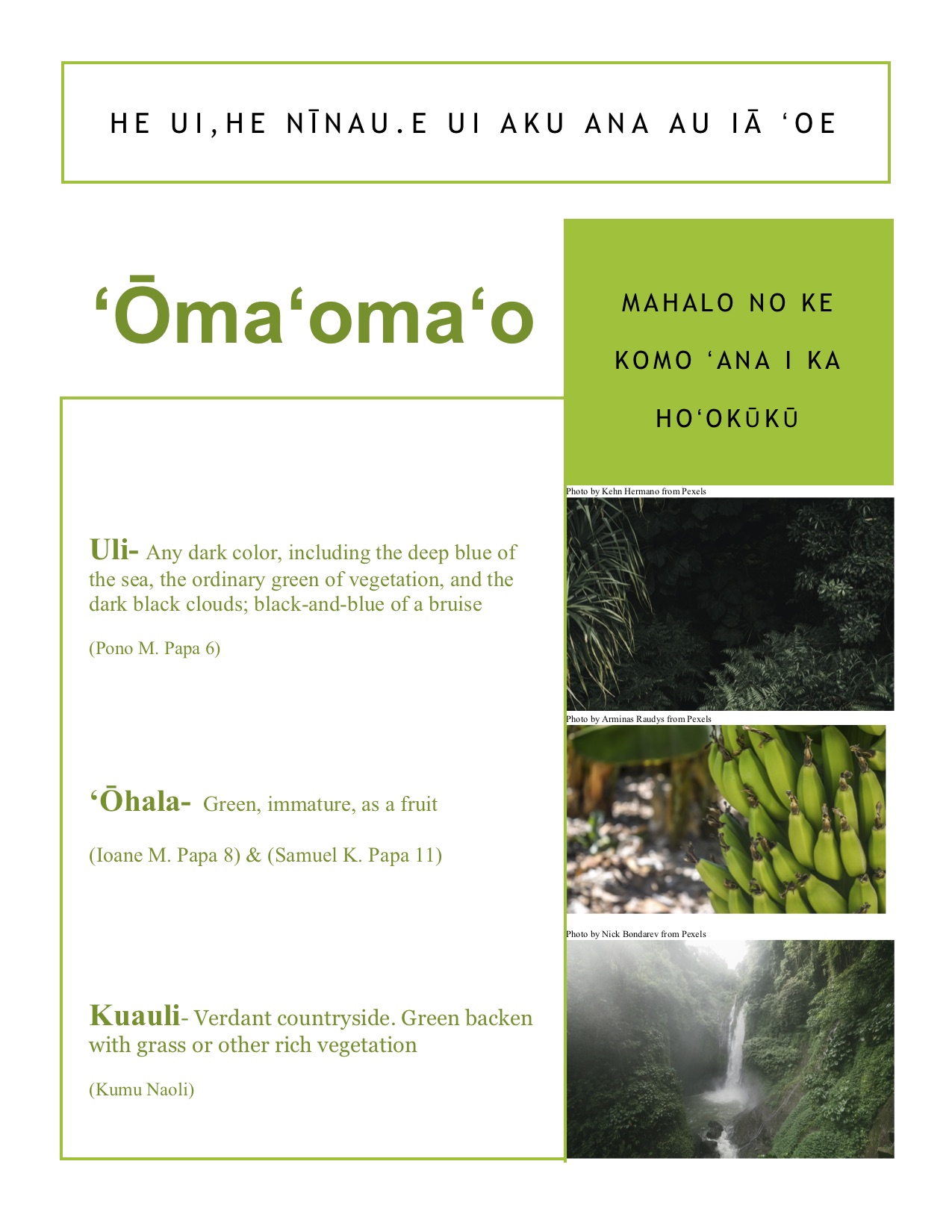 He ui a he ninau- Uliuli WORDS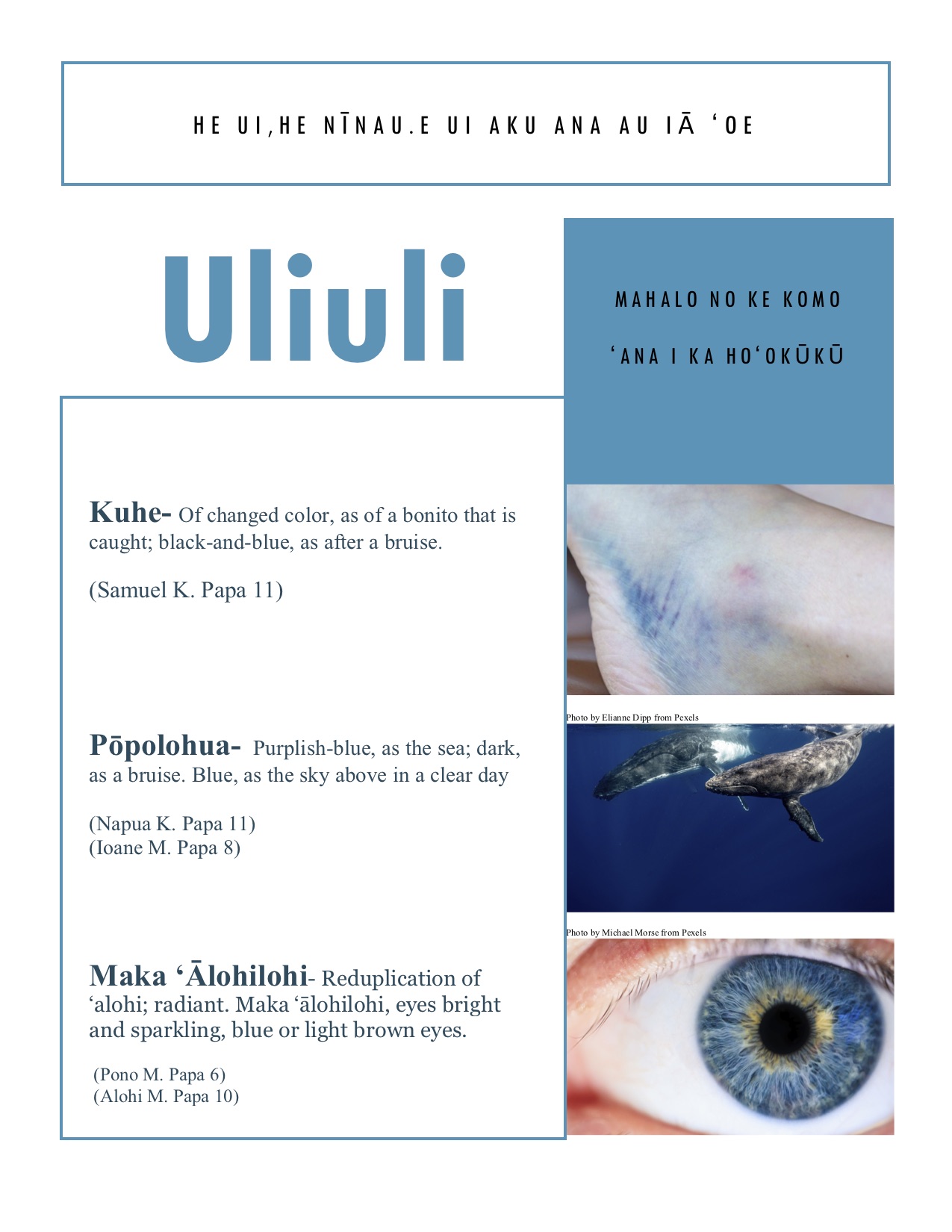 He ui a he ninau- Melemele WORDS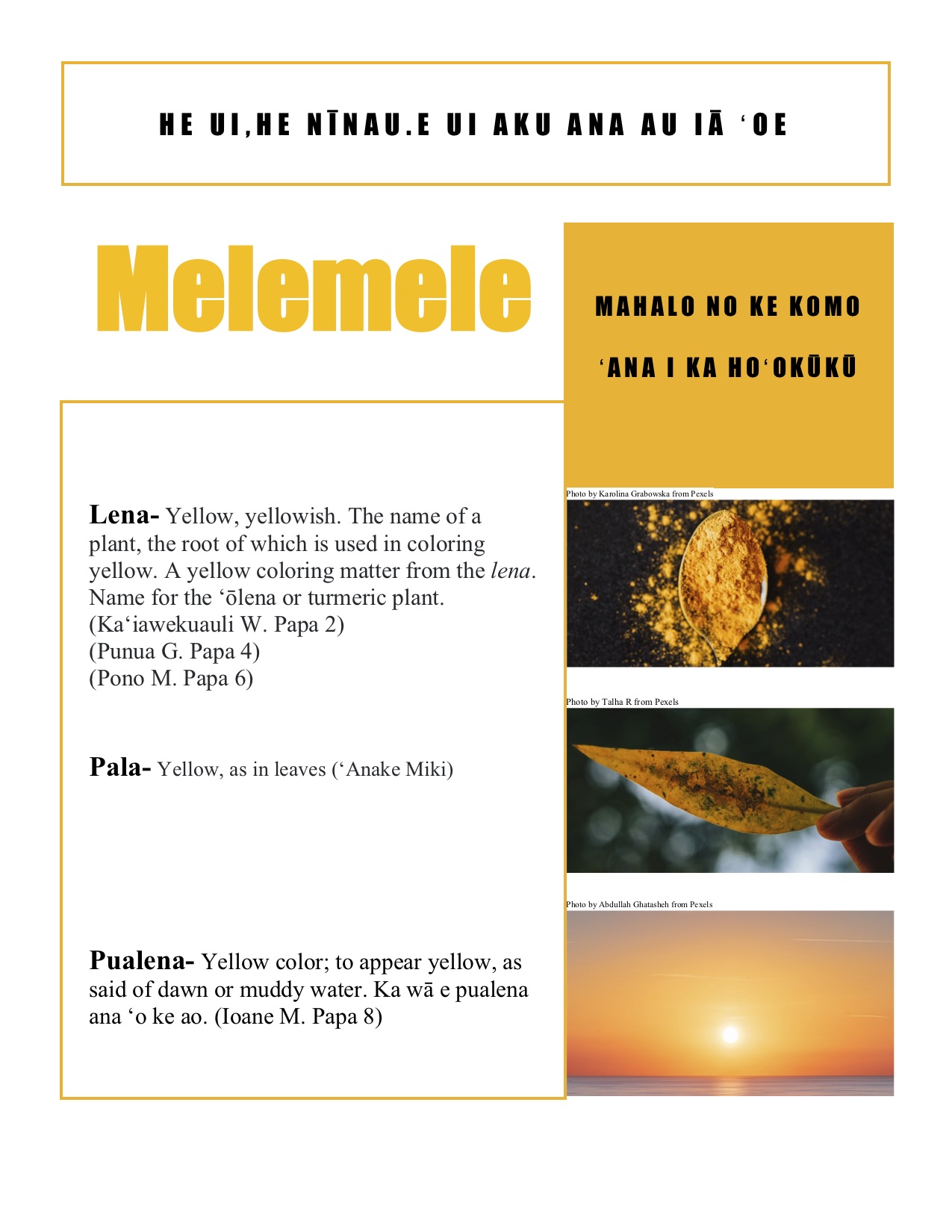 He ui a he ninau- Ulaula WORDS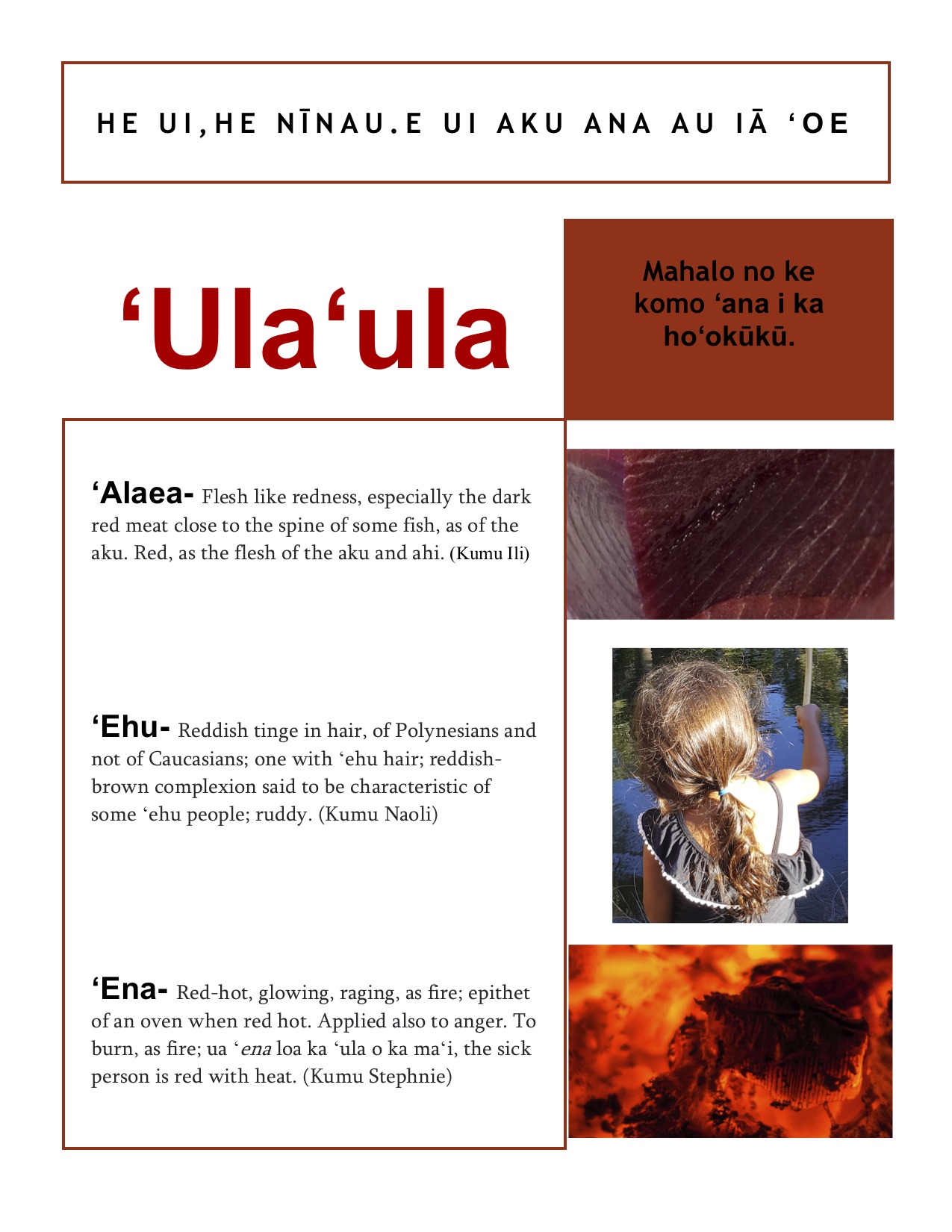 Notice Parent's Right to Request Teacher Qualifications SY 20-21